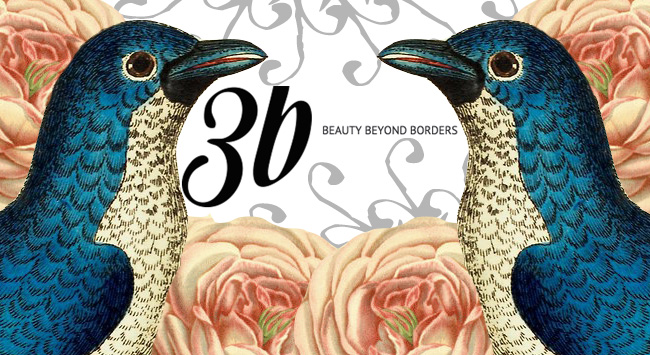 Hello Beauty Pups! Welcome to my first post of 2015!
Due to a series of follies, I am so very late reviewing this box, but I really wanted to let you guys knows about the new subscription service provided by 3B Beauty Beyond Borders.
I know the market is inundated by a slew of new (and old) subscription companies all vying for your money, but this one looks really promising!
The synopsis from their website says it all:
"Each box contains a collection of deluxe samples that are new or popular in Asia but hard to get your hands on. The products will change each month, and you'll get to try new skincare, haircare, nailcare, and cosmetic products. Sample products range from go-to brands such as Lioele, Etude House and Skinfood to high-end premium brands like SK-II, K, and Sulwhasoo. Don't worry about not being able to read Japanese or Korean – we've got you covered with English translations of descriptions in each box.
$12/Month Gets You:
A pouch containing four to five deluxe Asian beauty samples that we love
Tips on how to use products
Unlimited access to our team to answer any questions you might have"
I was lucky enough to receive their inaugural box and wow, I really wish this kind of thing was available when I was first discovering Asian beauty products. I could have saved so much money! I actually prefer the 3b box to the Memebox for two reasons. One the price is like half, and two the top name brand selections.  Memebox tends to flood you with boxes, and the contents are generally iffy. I've often times received products no one has ever heard of and of wildly varying quality. On the other hand, the 3b box is full of great things I'd actually use! For example this box contained
Etude House Moistfull Collagen Kit: Two deluxe sample sized (perfect for travel) of the facial fresher and the emulsion. This Moistfull line is something I would definitely recommend to young people just starting out with Korean skincare products.
The Face Shop Herb Day Cleansing Wipes: A full sized package of gentle wipes for cleansing point makeup.
K-Palette 1 Day Magic Liquid Eyeliner: This is what I love about this box,it contains a Japanese product I'd never heard of before but is apparently very popular. This ultra fine tipped eyeliner is pretty damn awesome and I'm so happy to have found out about it thanks to 3b! This liner alone makes the box worth it.
Nature Republic Nail Polish: Yessss. I love Nature Republic nail polishes! I was so happy this was included! It's in a gorgeous classic orange based red, it's like the nail polish version of Mac's Lady Danger. Love it.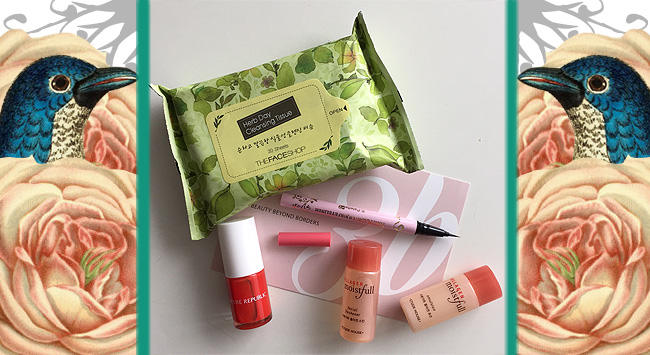 All in all I'm really happy with this box and I think it would make a great gift for someone just starting out or even for old pros who love getting new and beloved surprises every month! The only drawback is this is so far a US exclusive service. But if you're in the US, I definitely recommend giving this subscription service a try!
You can find them at https://the3bbox.com/












by