We write, we curate, we cull the herd, we try it all, we pare it down, we're always searching for the standout stars. Do you ever wonders what the bloggers themselves are using? I've rounded up my favourite ladies in the game and asked them about their personal line-ups and thoughts on skincare!


Today I'm featuring Charlotte Cho, the brains (and absolute beauty!) behind Soko Glam. The write up on Soko Glam says it all:
"Soko Glam is dedicated to discovering Korean cosmetics & beauty trends. With our thoughtfully curated selection from the most innovative and trusted brands, we invite you to explore Korea's best in beauty."
I'm a huge fan of Charlotte, she's been featured in several well known publications and curates the Soko Glam online boutique. With her flawless skin and classic beauty, you can't look at her without thinking "Giiiirl, what are you using? Because I want to look like that."
I started by asking what she uses in her morning routine. She let us know that recently it consists of: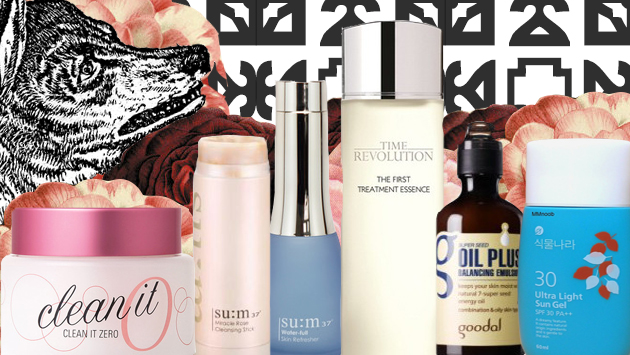 Shingmulnara: Ultra Light Sun Gel SPF 30 PA++ (this was featured in the Get K-Beauty Box)
I then asked her to let us in on what she uses for her nighttime routine. She let me know that the evening is the time when she tests new products so it's ever changing (I think this is the case with most of us beauty bloggers!) Currently she's using: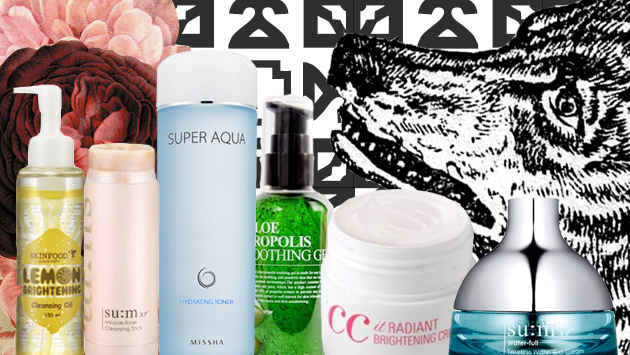 Skinfood Lemon Brightening Cleansing Oil
Su:m37 Rose Cleansing Stick
Missha Super Aqua Hydrating Toner
Benton Aloe Propolis Soothing Gel
Banila Co Brightening It Radiant Cream
Su:m37 Water-full Cream
I also wanted to pick her brain and find out what her favourite beauty products are right now. Charlotte always looks so put together and cute, so I was especially interested in these answers!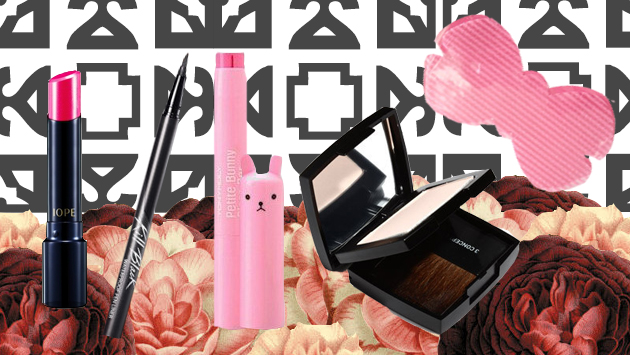 Charlotte says:
IOPE water fit lipstick, because Jeonjihyun is my spirit animal (and it's super moisturizing).
Clio Waterproof Pen Liner – I never liked liquid eyeliner until I used this one. It's a game-changer!
Tony Moly Petite Bunny Lip gloss for cuteness and a sheer tint!
The secret to the glow-y dewy face without looking too shiny? A good sheer highlighter makes my face glow (in a matte) type of way?
I then wanted to know if she had any other beauty recommendations, any tools or anything that didn't quite fall into the skincare of makeup category.
Charlotte says:
"I have a lot of annoying baby hairs so this bow hair pad is everything!"
http://sokoglam.com/collections/hair-body/products/lioele-pink-hair-pad
(The Beauty Wolf says: I know that pain all too well, baby hair club unite. Those little things are super useful when you're doing masks or your routine!)
The one thing I'm always curious about is how people get into the game. Whenever I get a chance, I love to find out more about these self starters who've gone onto success. It's one thing to toy around with the idea, and a whole other to try to make it happen. So I asked, what was the catalyst that propelled her from just daydreaming about it to actually doing it?
Charlotte says:
"My husband Dave and I loved living in Korea and we have always been very passionate about the people and the culture. It was the perfect opportunity to share with the rest of the world one of the things Korea does best – skincare and cosmetics! It really wasn't easy leaving stable careers and taking this leap into entrepreneurship, but I'm so glad we did."
Finally, I asked her what she thought the future held for her, and what her thoughts were on what she's doing now:

Charlotte says:
"I want to keep doing what I am passionate about: testing and curating Korean beauty products and making the discovery process enjoyable for others! 
In the past year, I started receiving emails from people who have experienced positive results after trying out my 10-step Korean skincare routine. Knowing I made an impact on someone's confidence and skin has been incredibly rewarding which made me decide to go back to school to become a certified esthetician! I'm not sure what the future holds for me, but I'm truly grateful to be part of this journey and happy about where I am now.
"
So there you have it folks, a peek behind the curtain at one of the best out there. Thank you so much Charlotte for participating, it was a pleasure!
Who else would you guys like to see featured? Let me know in the comments below 🙂












by