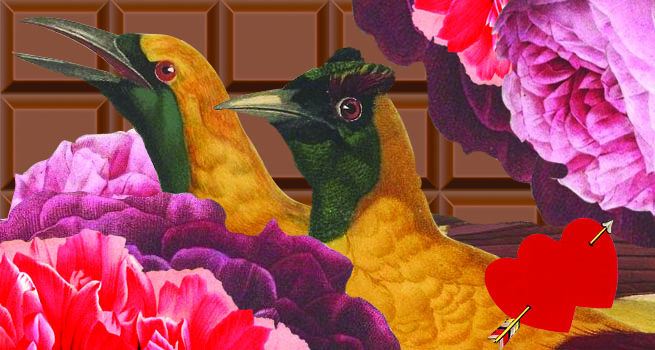 Happy Valentines Day! I have compiled a list of little treats for you that are perfect for any day, not just Valentines. These delights are beyond compare and must haves for all chocolate lovers. They also won't throw a wrench into those healthy New Years resolutions we all made (we're all still sticking to those, right?) Here are some ways to seriously indulge without feeling any guilt, bloating, or lactose intolerance aftermath.
Shea Butter & Malawi Sugar 2 n 1 Body Scrub Dark Chocolate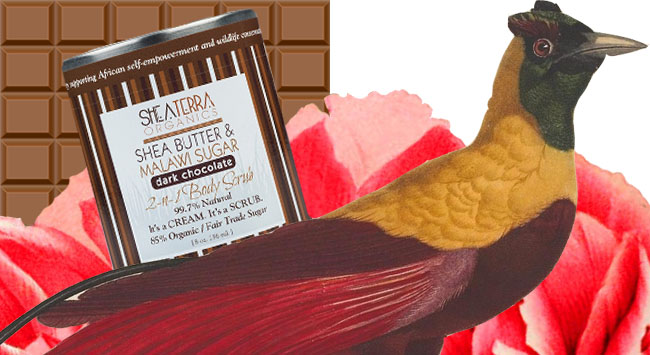 I've sung the praises of this stuff before over on XoJane.
It really is incredible how chocolately and intense this product is. I love it's fine granules and rich shea butter brownie batter consistency. It also leaves your body's skin insanely soft. This is a must buy for chocolate lovers, must be tried to be believed!http://www.sheaterraorganics.com/Shea-Butter-Malawi-Sugar-2-n-1-Body-Scrub-DARK-CHOCOLATE_p_203.html
Elisha Coy Milk Cacao Black Sugar Scrub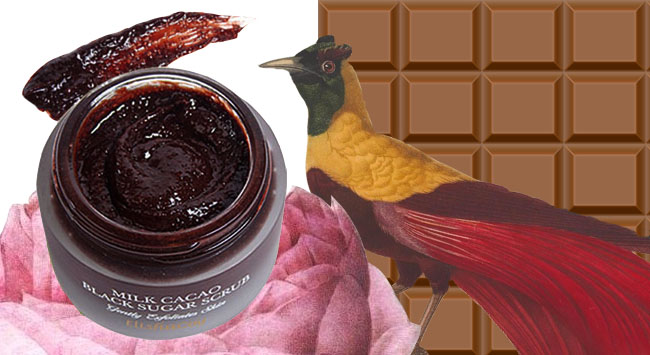 Ok, this is the version of the Shea Terra Dark Chocolate Scrub that's suitable to use on your face. I've reviewed this before and I still love it now as much as I did then!Available on ebay from this trusted seller
http://www.ebay.com/itm/Elishacoy-Milk-Cacao-Black-Sugar-Scrub-70g-BELLOGIRL-/300548156905?pt=LH_DefaultDomain_0&hash=item45fa10ede9
and here also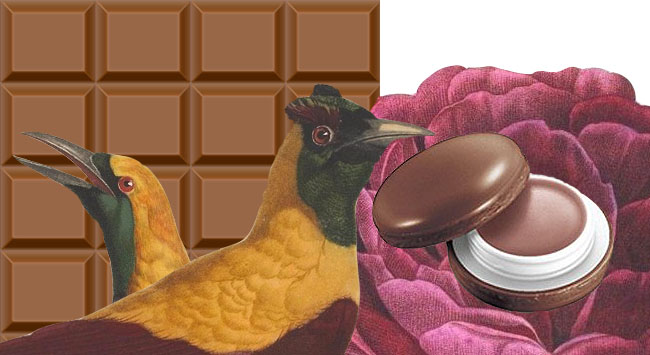 This sweet little lip balm has a very delicate chocolate aroma and is a delicious smelling way to battle dryness on your lips. If we have to wear lip balm, why not make it chocolate? Plus, it's cute as hell! I think this would be a perfect small gift for someone, I'd present it with a box of real macrons!
Available from trusted sellers here on ebay
http://www.ebay.com/itm/Its-Skin-Macaron-Lip-Balm-9g-5-Love-choco-Sweet-Moist-Lip-Balm-/271645171916?pt=LH_DefaultDomain_0&hash=item3f3f5060cc
here
http://www.ebay.com/itm/Its-SKIN-Macaron-Lip-Balm-/331411264259?pt=LH_DefaultDomain_0&var=&hash=item4d29a69303
and on amazon here
http://www.amazon.com/Its-Skin-MACARON-Balm-Chocolate/dp/B00MB4IGTU/ref=sr_1_6?ie=UTF8&qid=1423857855&sr=8-6&keywords=its+skin+macaron+lip+balm
Missha Creamy Latte Cleansing Foam #01 Choco Latte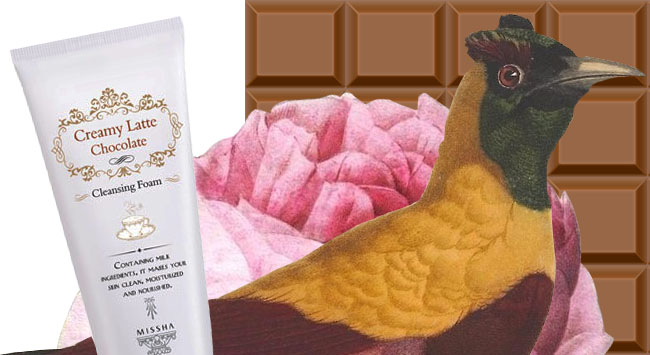 For those of you who like the chocolate + coffee power combo, Missha has the cleansing foam for you. This scented creamy face wash really does smell like a chocolate latte! Coming in at under $5 on ebay, and under $10 on amazon, it's the most economical, healthy way to have a delicious treat every morning 😉
and Amazon
http://www.amazon.com/MISSHA-Creamy-Latte-Cleansing-Chocolate/dp/B00EBZBV6W/ref=sr_1_fkmr0_2?ie=UTF8&qid=1423858708&sr=8-2-fkmr0&keywords=Missha+Creamy+Latte+Cleansing+Foam+%2301+Choco+Latte
Klairs Be Clean Manuka Honey and Chocolate Body Soap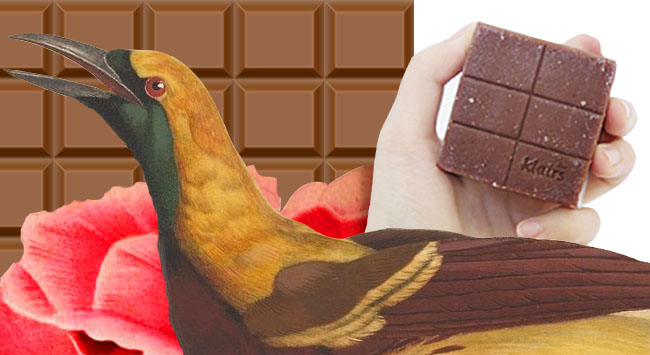 In that same article I raved about the Shea Terra chocolate scrub, I also talked about this wonderful Klairs soap. I love the hearty chocolate cereal smell.  I can also attest to it's lasting power. After several months of using this soap, the bar has hardly shrank. This is a high quality milled soap, it's lasted much longer than my Lush soaps, and leaves my skin clean without feeling stripped. I love this soap! You can't beat it when combined with the Shea Terra and Elishacoy scrubs for a full chocolate bathing experience.Available at Wishtrend
http://www.wishtrend.com/skin-care/1077-be-clean-natural-soap-5types-klairs.html?a_aid=thebeautywolf
and you can get $5 off your first order by signing up via my link 
https://www.wishtrend.com:48598/?s=022463306
 and enterin
g code 022463306 upon sign up!I also see it here on ebay but I've never heard of this seller so proceed with caution
http://www.ebay.ca/itm/KLAIRS-Be-Clean-Natural-Handmade-Soap-5Types-Hair-Face-Body-Hand-Foot-Soap-/121426486488?pt=LH_DefaultDomain_0&var=&hash=item1c459524d8

Remember, you only live once, treat yourself!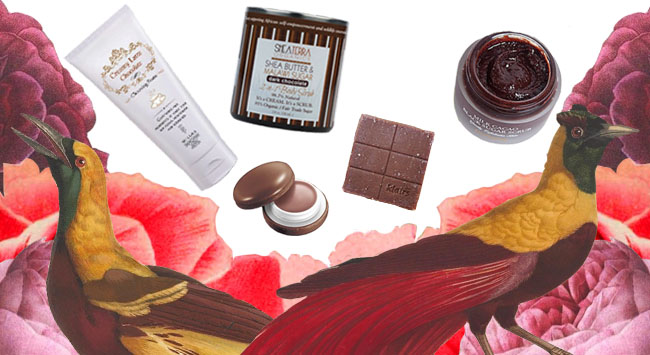 by