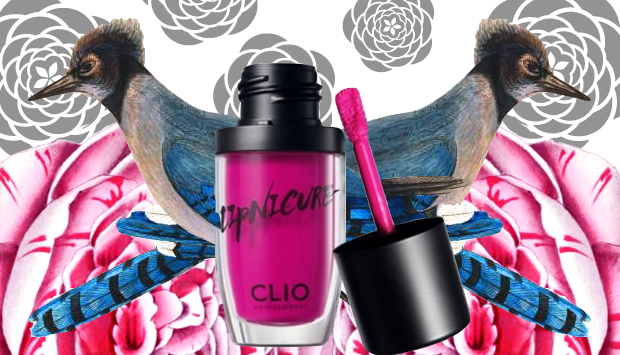 When writing a lipstick review, there's not a lot you can say that hasn't been said a thousand times before, especially with a popular product. But sometimes a product is so great, you feel like it's your duty to let the world know. That is certainly the case with Clio's Lipnicure. If you're not already familiar with the product, I'm sure you're going "Lipnicure? What in the hell is a Lipnicure?". Well, from what I gather, it's a mashup of lip and manicure. Basically meaning, this lip product has so much staying power, it's like a manicure for your lips. It's a liquid lipstick with a matte finish, to call it long lasting doesn't even really do it justice. Once this stuff sets, it ain't goin' nowhere. In fact, these Lipnicures are so stubborn, Clio actually sells a remover specifically for these little guys.
With the finish being matte, it's best to make sure you have on a nice lip balm underneath. It's not drying per se, but if your lips are already dry it's certainly not going to help matters. In regards to the staying power, it is serious business. Once dry there is pretty much no transfer. If you're doing hardcore making out or something there isn't going to be any smudging, but you will have to watch out for it going powdery and flaking off. I wore this lipstick out to chocolate breakfast  (yes, in my city it's a thing) with a friend and by lunch it was still going strong. Eating with this on is not much of a problem *unless* you're eating greasy or oily food. Grease and oil is this super product's kryptonite. That makes a lot of sense considering waterproof makeup removers use oil to break them down and clean them off.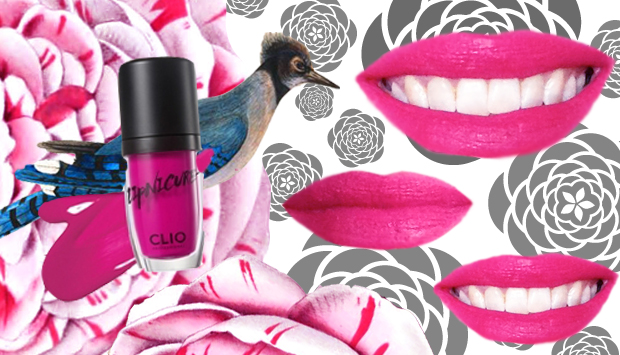 I'd like to point out that these pictures were taken two hours after my initial application. Aside from the amazing staying power, the thing that really knocks it out of the park are the gorgeous colours available in the line. Seriously, the colours are just amazing. I'm especially fond of shade #8 Guilty Pink, which is what I'm wearing above. It's such a beautiful shade, I can't even handle it. This has got to be my absolute favourite lippie currently. It's available in 8 stunning colour selections (however I've heard from other bloggers that the lightest shades don't perform near as well as the darker shades). They're a bit on the pricey side if you're used to paying lower end Korean brand prices but honestly they're worth every penny. This product undoubtedly deserves 5 out of 5 long lasting brilliant turtles.






Available direct from the Clio USA website here
http://clubcliousa.com/lip/lip-tint/clio-virgin-kiss-lipnicure.html

From Urban Outfitters here
http://www.urbanoutfitters.com/urban/catalog/productdetail.jsp?id=32158149
Amazon here
http://www.amazon.com/Clio-Lipnicure-08-Guilty-Pink/dp/B00G42EZ40/ref=sr_1_2?ie=UTF8&qid=1433687134&sr=8-2&keywords=lipnicure+guilty+pink
And Ebay here
http://www.ebay.com/itm/CLIO-Virgin-Kiss-Lipnicure-4-7g-13-Colors-Long-Lasting-Lipstick-Lip-Tint-/371255668304?pt=LH_DefaultDomain_0&var=&hash=item56708fee50












by