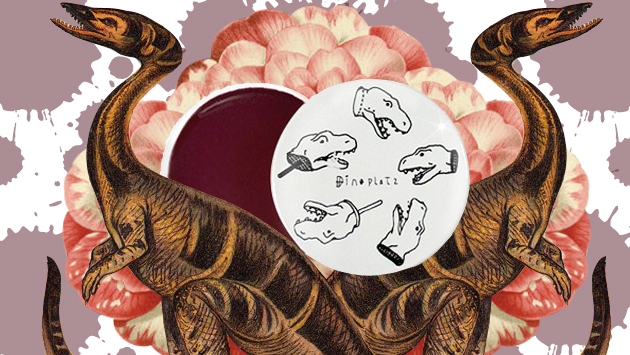 Ok, I can't even front, I'm in love with this little lip balm.
Too Cool For School is a brand that's known firstly for it's cute packaging, kind of like Etude House. But there's a big difference between the two. If Etude House is for the princesses of the world than Too Cool For School is for the artsy cool kids. Etude House doesn't kiss on the first date, Too Cool would ask you if you'd like a drink from their flask. Both are undeniably cool and cute, just on opposite ends of the spectrum.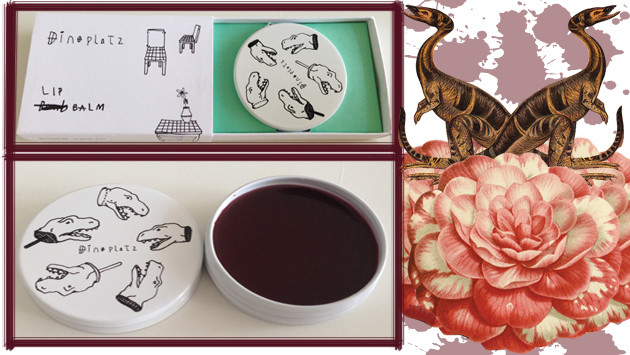 I chose the shade Spilled Wine. This is also available in three other shades, Beet Jam, Rabbit Food, and Peach Melba. Right away I was taken with the packaging design. I love it. (Hello! Disembodied dinosaurs? Yes pls.) It comes in a match box-esque cardboard sleeve that reveals the awesome minimalist tin of lip balm inside.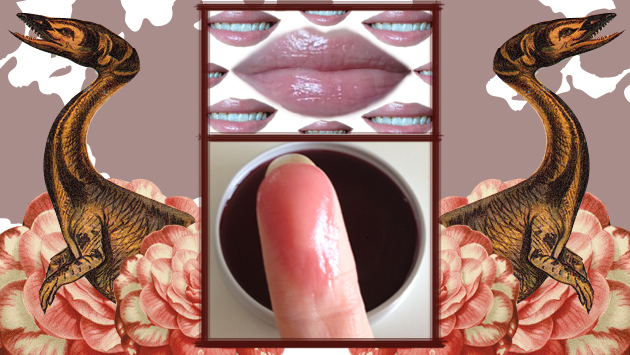 The balm itself is a jelly type lip gloss that spreads easily with your finger. The colour reminds me of a much cooler, updated, and subtler version of Clinique's Almost Lipstick in Black Honey. It's a very sheer but still noticeable pop of wine on the lips. Speaking of wine, this is my new favourite lip choice for nights when I'm drinking actual red wine. Since you already know you're probably going to get that annoying wine ring on your lips, might as well use this little wine gloss to camouflage it/play off of it.
The wear time is typical of light balm type glosses, which is to say not long at all. It's great for dry lips as it has a jelly texture. Still, this won't replace your non-cosmetic lip balm if you have ultra dry lips. All in all, like I said when I opened the review, I love this product. I put it directly in my purse's makeup bag upon first try. That's the equivalent of Johnny Carson inviting a comedian to sit down after a set. I almost never do that. A product has to really wow me to get that coveted purse spot.
As you can probably guess, I give Too Cool For School's Dinoplatz Lip Balm in Spilled Wine 5 out of 5 tipsy turtles






EDIT:
Now available on SEPHORA!!!
http://www.sephora.com/dinoplatz-lip-balm-P399175?skuId=1733203

And available on ebay here
http://www.ebay.com/itm/Too-Cool-for-School-Dinoplatz-Lip-Balm-choose-1-color-/181462045424?pt=LH_DefaultDomain_0&var=&hash=item2a3ffb12f0












by