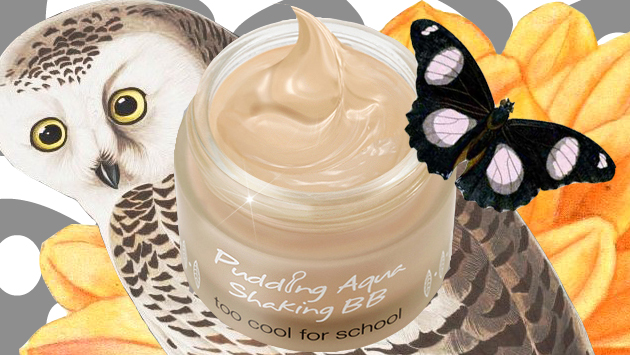 I'm back with one more Too Cool For School review!
Since my last review was Too Cool For School After School Foundation Lunchbox, I say we cap off these reviews with some dessert. Pudding to be exact. Today we're looking at the Pudding Aqua Shaking BB Cream SPF 40. I had a theory about this product that I wanted to test out so I picked one up to see if I was correct. I'll get to that later.
At this point do I even need to mention the adorable packaging? Actually, I don't care, I'm going to anyway. Adorable. Packaging.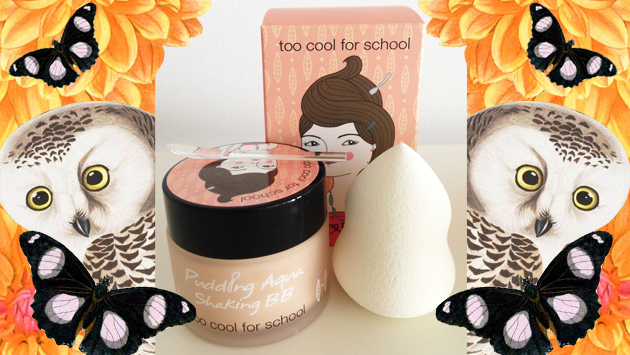 Another thing I'd like to praise is the inclusion of a really awesome beauty blender in the package! They refer to it as a Marshmallow Puff, but it's really just a white dupe of a beauty blender. It's soft and when it's damp it applies this stuff like a champ. I even used it for my other Too Cool For School foundation. They were also thoughtful enough to include a spatula for this BB cream since it's in a jar. They've really thought of everything here and I really love Too Cool For School's attention to detail and foresight in regards to their products.
This product comes in only two shades (C'mon Korean companies, get it together.) I went with the lightest shade this time, #1 ,which it says is "suitable for people with bright skin tone, it makes you skin look brilliant and vitalized". Shade #2, according to the description, is a beige tone that's geared toward neutralizing redness. I do have to admit, shade #1 did actually add some brightening to my NC20 skin. I think pale people would appreciate this colour. It's light and bright without being pink.
The formula claims to be 70% moisture but this is not dewy at all. This is a matte finish. I appreciate that it manages to be matte without being dull. That's not always an easy feat. Also, while this claims to be moisturizing, it does still cling to dry patches and flakes, as is the case with almost all mattes. Make sure you have exfoliated and are starting off with as smooth of canvas as possible.  I think that oily skinned folks will like this formulation as well since it sits very cleanly on the face and does not cause any additional oil build up. Also, big ups to the addition of the SPF 40, high SPFs always make me happy! The coverage is light to medium and below is an unedited closeup in bright sunlight.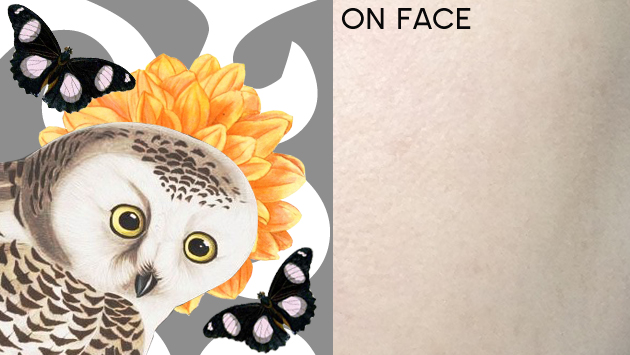 The thing I wanted to test out with this BB is how it compared to Holka Holika Aqua Petit Jelly BB. My theory was that it would be the superior of the two. I found Aqua Petite Jelly to be absolute trash on my skin. It clung to every flake and sat chalky and sad on my face. While I don't have my Aqua Petit Jelly anymore to do a direction comparison (I threw it out), I can say that yes, for me this is absolutely superior to Holika Holika's Jelly BB. While this can still cling to dry skin, it's not near as bad as the Jelly. I just feel like this is a much better formulated product. Another small thing I didn't notice at first until I was directly in the sunlight looking with my magnifying mirror, this has the tiniest micro sparkles in it. I think that's how they manage to pull off the brightness while being a matte.
All in all this is a nice product, and once again Too Cool For School impresses me. I'm not much of a matte face person, but on the rare days I want that look this will be my #1 choice! I'm impressed that they managed to formulate this in a way that both oily and non oily skins could comfortably use the product.
Available on ebay here
http://www.ebay.com/itm/TOO-COOL-FOR-SCHOOL-After-School-BB-Foundation-Lunch-Box-40ml-/400887101031?pt=LH_DefaultDomain_0&var=670430067711&hash=item5d56bbb667
I rate Too Cool For School Pudding Aqua Shaking BB 3.5 out of 5 turtles.

















by