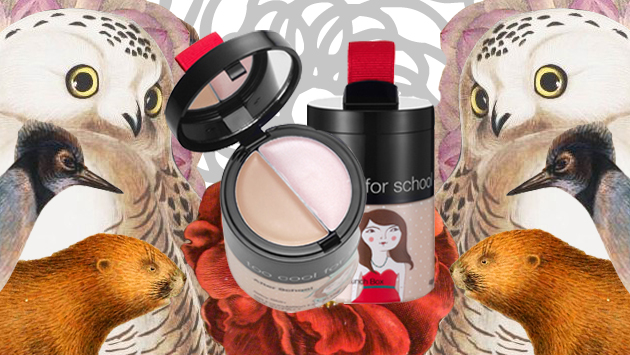 Today's product is quite the mouthful, given that it's called a "foundation lunchbox" I suppose that's in keeping with the theme.
The After School BB Foundation Lunchbox is one of the cleverest products I've seen lately. The concept is it's an all in one bento box of beauty for your face. You have your jar of bb cream with a screw top, but contained within the lid is a flip top revealing concealer and a highlighter.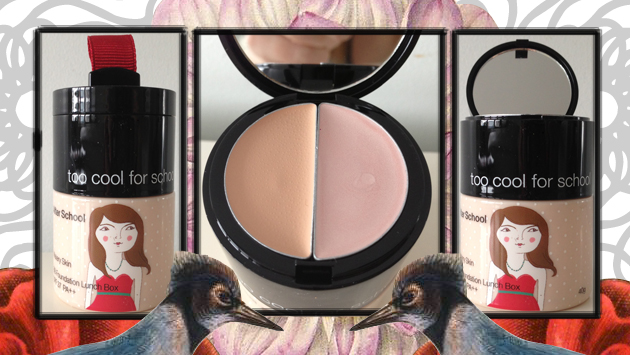 I was afraid that with an all in one product like this that they would drop the ball somewhere. I went into this thinking "this looks really neat but I bet that concealer and highlighter are garbage". I was so wrong!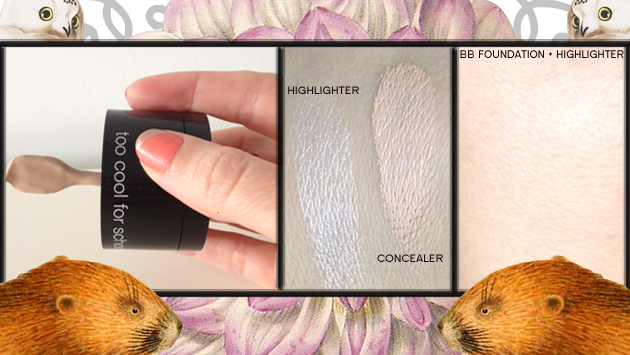 The BB is a lovely consistency. As you can see in the picture, it has a little built in paddle in the lid to scoop out product. I swiped it across my hand and applied it with a beauty blender, which worked really well. This only comes in two colours and each colour is a different formulation (I know, I don't even understand). I went with #2 Moist Skin which is the darker of the two. I can't imagine this working for anyone darker than NC25, but I can't say for sure. This is a thick creamy BB but I wouldn't say it's particularly moisturizing on it's own. It is nice though, and as a dry to normal skin I really like it. The concealer is also creamy, and works surprisingly well on my dark circles. Like I said, I didn't have high hopes for this but it definitely exceeded by expectations and then some. The real surprise for me was the highlighter! It's been well established that I'm a glow junkie, and this highlighter performed well enough to earn a "oh damn, NICE!" from me when I first put it on. It's not crazy perfect or anything, but it certainly does everything I expect and demand out of my highlighters. This could be your perfect product for travel. Especially for things like weekend trips where you don't want to transport a whole lot of makeup but you still want to be on point for your day to day. I love this little lunchbox! The packaging is adorable, it's a good quality product, and the highlighter performs! All around win!
Available on ebay here
http://www.ebay.com/itm/TOO-COOL-FOR-SCHOOL-After-School-BB-Foundation-Lunch-Box-40ml-/400887101031?pt=LH_DefaultDomain_0&var=&hash=item5d56bbb667
And amazon here
http://www.amazon.com/too-cool-school-Foundation-concealer/dp/B00JL8C12M/ref=sr_1_2?ie=UTF8&qid=1433882050&sr=8-2&keywords=%5BTOO+COOL+FOR+SCHOOL%5D+After+School+BB+Foundation+Lunch+Box
I give Too Cool For School After School BB Foundation Lunchbox 5 out of 5 turtles.


















by