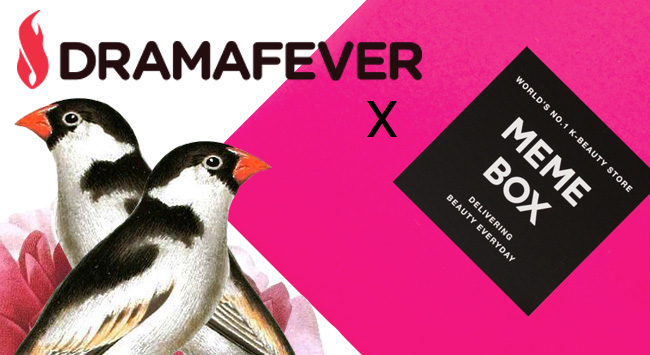 Hello Beauty Pups!
Just wanted to let you in on a little offer I came across from Dramafever (If you're not already in the know about Dramafever, think of it like the Hulu of Korean content, with movies, tv shows, and even music videos too! And it's not just Korean content, there's also content from China, Japan, and telenovelas as well!)
Until 10/4, they're offering people a chance to sign up for year long subscription of DramaFever premium at $35.99, that's 40% off the regular price! On top of that if you're in the USA you'll get over $54 worth of Korean beauty products FREE with a special Dramafever  Memebox (shipping included!).
A Dramafever premium subscription gives users unlimited access to international TV shows and movies including TV shows from Korea, China, Japan, BBC content, and telenovelas as well as this exclusive Korean beauty giveaway.
Click this link to get your exclusive Dramafever Memebox and 40% off a one year subscription! Excellent deal! I'm clicking right now tbh!












by