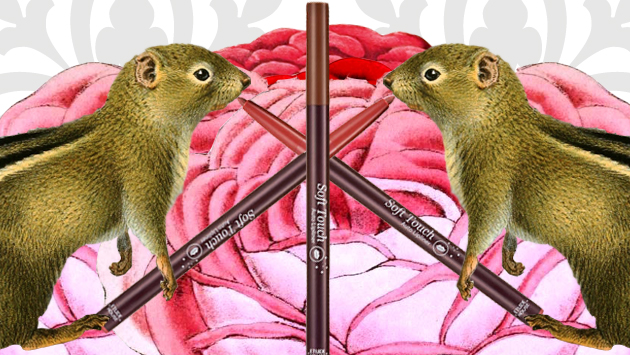 I've been really into lip heavy looks lately. It's a big change from the super neutral mouth I've been sporting since, well, forever. After years of just tracing my lips with a nude coloured pencil to stop feathering, it dawned on me that I needed a lipliner to compliment these new bolder lipsticks I've been favouring. So, I went out in search of the best ones to bring back to you guys.
Etude House Soft Touch Auto Lip Liner is exactly what it says it is, an automatic lip liner. I love these so much more than pencil liners. It seems so archaic to drag out a sharpener and crank a pencil through it. What really sold me on the Soft Touch Auto Liners is that they are fully retractable! No more swiveling up a liner too high only to have it break off because you can't retract it back to a more manageable size. The mechanism is extremely smooth and has never given me a problem.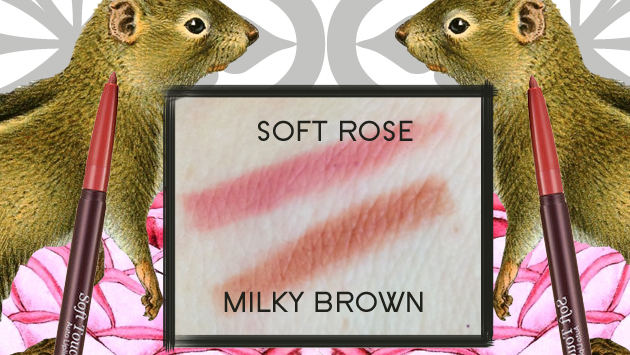 Soft Rose and Milky Brown are the two shades I picked up to try. Both are great colours that could be used with a lot of different lipstick and glosses I have. The formulation is extremely nice. These are neither chalky nor dry. Unlike some dry pencil liners, these glide on and never drag. You could pretty much wear them alone on top of a lip balm if you wanted to. They apply easily, smoothly, and wonderfully. The wear time is the same as any other lipliner, it lasts as long as you want it to as long as you're not eating or kissing someone. My only complaint with these are the limited shade selections available. There are only five shades and they are mostly earthy neutral sort of tones. Other than that though these are great! I'm very impressed, especially considering how ridiculously cheap they are. They can be had for under five dollars on ebay here
http://www.ebay.com/itm/ETUDE-HOUSE-Soft-Touch-Auto-Lipliner-sing-sing-girl-/141521245989?pt=LH_DefaultDomain_0&var=&hash=item20f352d725
and the various online Korean cosmetic stores. I think these great little liners deserve 4.5 out of 5 turtles.

















by