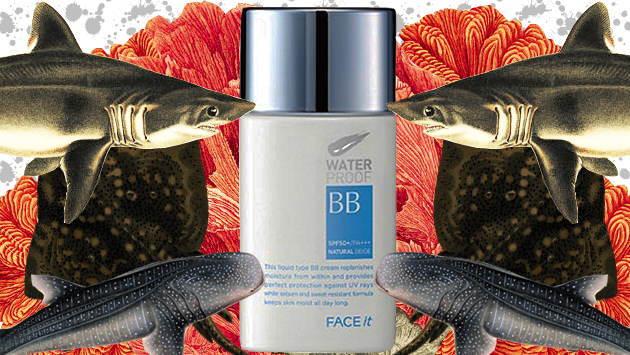 In a highly unusual step, I did not personally test this product out. My friend Kat, who is an avid adventurer, told me about the outstanding performance she got from this BB cream. After hearing about the crazy extreme conditions she tested it in, I had to give her a spot to do my first ever guest review. If any of you lead an active lifestyle, or just really want a hardcore waterproof bb cream, I think after reading this you can safely bet on this one.
The Face Shop's Face It Waterproof BB Cream is available in two shades, #1 Light Beige and #2 Natural Beige. Here Kat is using shade #2.  She has combination skin with an oily T-zone, and dry cheeks in Winter. I had her send me some product photos and tell me her story. This is what she had to say: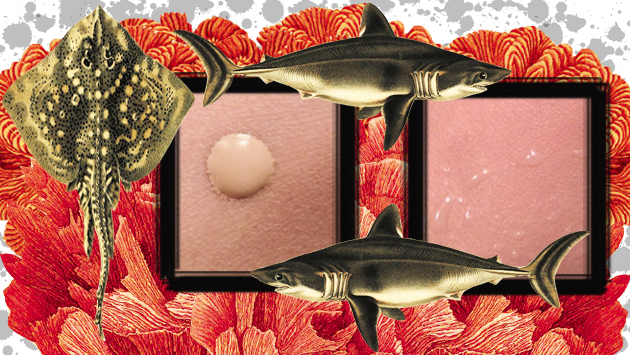 "I went to explore ship wrecks and check out a shark feeding! Even a male shark bumping my face didn't take the cream off! I wore this scuba diving in salt water going down to about 60 feet deep. I was in the water several times, usually about 40 minutes each go. Taking on and off my mask on and off and this stuff didn't go anywhere. A little bit of residue got on my scuba mask but that was it. Overall it stayed on my face! My dive instructor was actually like "Wow where did you get that makeup? My wife would totally love that!". Yeah it's pretty impressive! It stays on your face, it goes on smooth. Unfortunately it's only for paler people, if I would have gotten a tan beforehand this wouldn't have matched my face. But as you can see it oxidized on my face pretty well, and as you can see in the picture of it on my hand it repels water very, very, well. It didn't dry my skin out, it worked really great as a sunblock. I was in the sun from about 8am to about 2-3pm every day and I got not even the slightest tan!
You have to shake up the bottle to make sure it blends really well. The best part of it was it didn't make my skin look dry, it didn't dry my skin out, I wouldn't say it moisturized it either but it did allow my moisturizer to not get washed off by the salt water."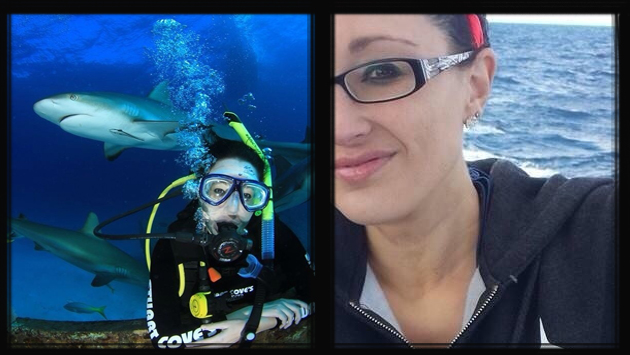 Above is Kat being a boss bitch swimming with sharks, and after her dive with a still flawless BB cream finish. Amazing!
So there you have it. My girl wore this in the most extreme of conditions and it passed every badass test I could ever think of.
I bet this would work just about anywhere for anyone looking for a BB cream that's able to go hard!
Available here:
Ebay: http://www.ebay.com/itm/The-face-shop-Face-It-Waterproof-BB-Cream-SPF50-PA-50ml-02-Natural-Beige-/271249065234?pt=LH_DefaultDomain_0&hash=item3f27b44512

Amazon: http://www.amazon.com/The-Face-Shop-Water-Proof/dp/B00821FIOC












by