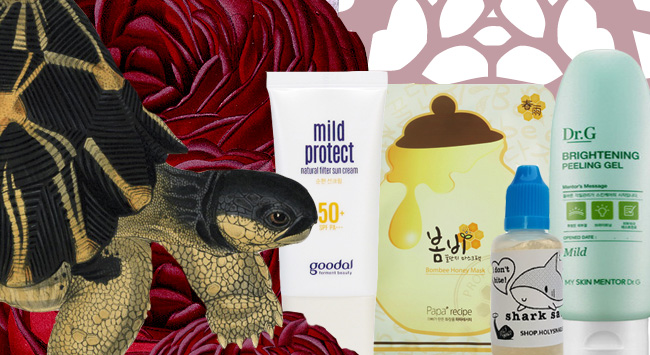 So you've been slacking. Maybe you've been ill. Maybe you've been lazy. Maybe you've been down in the dumps, hell, maybe you've been trapped at the bottom of a dump, it doesn't matter. None of that matters. What matters is you're here now, and you're ready to get back on top of shit like the boss that you are. But alas, any kind of skincare slacking is going to have a negative affect on your skin.  Think of it like being a peak athlete and then stopping your training, you're going to start things out better than the general population, but you're still going to have to put in some work to get back on top of your game. The good news is, with skincare and especially with K-beauty, there are some skincare equivalents to the Konami cheat code that can give you a huge boost in getting back to where you want your skin to be! And it's easier than: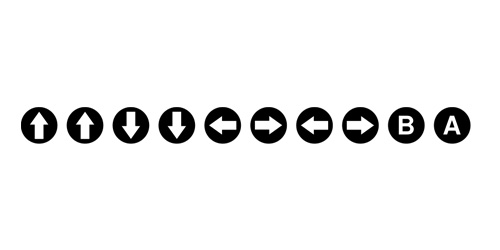 I've put together a list of my favs that can work some fast miracles in restoring your skin to it's former glory.  Another selling point? These products also work great for beginners looking for instant results! So be sure to pass these along to the skeptical K-beauty newbs in your life that you want to convert over to the good side 😉
I'll be showcasing goodies that help boost that moisture barrier you should be doing nothing short of babying at all times.  Seriously, at all times. All. Times. All the times, people! 😉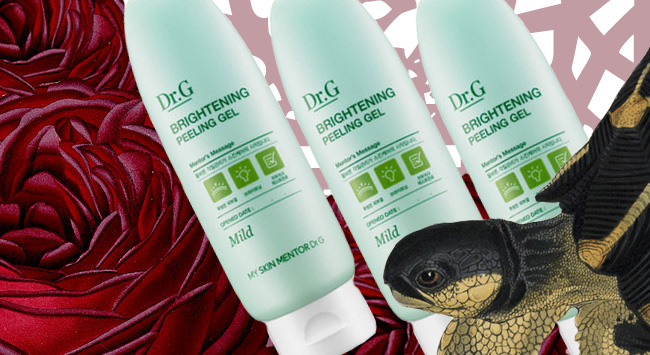 So, you're dry, haggard, and flaky. Makeup is sticking to every little dry skin flake and your complexion is dull as Deborah in the HR department. A scrub would be too harsh, especially if you've not been being nice to your skin and moisture barrier. A perfect gentle alternative? A gommage. The perfect gommage? Dr. G. Brightening Peeling Gel.
I'm a fan of a good gommage. We used them a lot when I was in school learning to be an aesthetician. A lot of people like to poo-poo peeling gels because they wrongly think they're being duped into believing that the little balls of gel are their dead skin cells coming off. It's not true. The little balls are merely the product balling up, and when coupled with the light friction of your fingers making a circle motion, it's picking up your dead skin along with it. From there a more glowing, smoother, skin emerges from underneath the trash heap you've cultivated on your face. (Hey, it's harsh but it's true, and I've been just as guilty of it at certain times in my life!). Dr G Brightening Peeling Gel works better than any other I've tried, this is a high-end quality product. Other peeling gels/gommages I've tried have too much slip in them, so they don't ball up as nicely, and are therefore not as effective at removing your dull skin buildup. Dr G's has just the right texture to get the results desired. And although chemical exfoliation is always best, sometimes you just really need the instant results of a manual, so I strongly recommend you always have some of this stuff on hand. I find it especially helpful for the aforementioned problem of having cakey makeup build-up when applying your foundation or bb cream. This eliminates that problem and leaves you with a smooth, bright, glowy canvas for your makeup. You may even be inspired to skip your bb cream after using this gel!
Available on Ebay http://www.ebay.com/itm/Official-Dealer-Dr-G-Gowoonsesang-Brightening-Peeling-Gel-120ml-Gift-2EA-/252221739130?hash=item3ab996507a:g:sJQAAOxyeZNTUJ-V
Direct from the Dr G US site http://usdrg.com/dr-g-brightening-peeling-gel.html/
At Memebox https://us.memebox.com/brightening-peeling-gel
And are you shopping from Canada? Try Amazon.ca https://www.amazon.ca/Dr-G-Gowoonsesang-Brightening-Peeling-120ml/dp/B007TFW0B6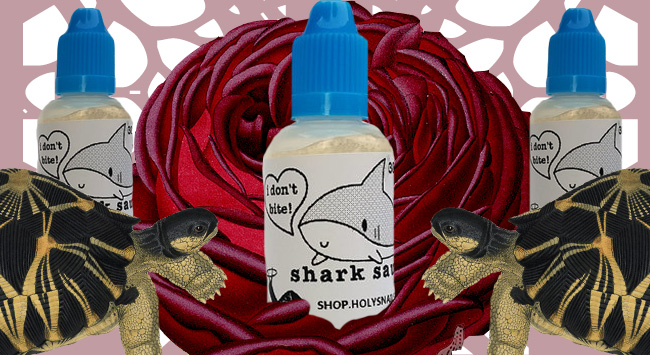 Holy Snails Shark Sauce
Have you heard the good word? Have you converted to the religion sweeping the K-beauty nation that is the indie Holy Snails brand? Woooooo, let me tell you, Shark Sauce is my new lord and skin saviour! I will stand up and testify to this until I drop dead. Following the tenants of K-beauty, listening to what the consumers have been begging for, and then delivering it to us straight from her divine hand, Chel of Holy Snails has turned a small DIY business into a cult classic. Guys, this is the hipster d-bag equivalent to hearing the next Beatles at their first underground show in someone's shitty dive bar. Get in on the ground floor with this stuff! It is life changing. Here is my own personal Shark Sauce story. I was going through a time of immense stress,  my lupus was attacking my skin, and I had been so sick that I had all but stopped caring for my skin. I was experiencing the worst breakout of my adult life and my skin was sallow as a sick hog. The breakouts had lead to some post inflammatory hyper-pigmentation, which is something I never experience. I was at my skin rock-bottom.  Desperate to get back on track I reached out and touched faith in the form of Shark Sauce. No lie, you guys, within a single month, my skin was back to near normal. Acne gone. Marks gone. Complexion revitalized. Dryness gone. Within two months? My skin had never, ever been better. This magic potion delivered me from skin sin and exalted my ass straight to skin nirvana. If you're my real life friend you've already heard me waxing poetic about this stuff, and now my dearest readers, I'm passing the knowledge on to you. I feel very similarly about Holy Snail's other products as well, so far I haven't found a thing I don't absolutely love (particularly loving Snowbang and Persieds oil as well). Trust me, I get no money from this endorsement this is just pure unadulterated praise, joy, and truth coming from me. Heaven is a little plastic bottle. You can check out the full ingredient list and purchase Shark Sauce here. http://holysnails.storenvy.com/products/15121374-shark-sauce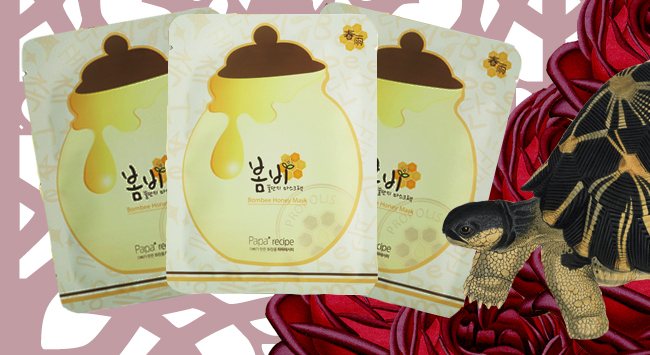 Papa Recipe Bombee Honey Mask
There's nothing like a sheet mask to kick things into high skin gear. All the benefits of a facial delivered directly into your skin in the comfort of your own home (or in a plane, on a train, in a box, with a fox, ect. ect.). What I love about the Papa Recipe Bombee Honey Mask is found right in it's name, the honey. It even smells like pure honey goodness. Nourishing, antiseptic, ancient food of the Gods, honey. Honey is the fourth ingredient in this mask and you will smell that fact that minute you rip into the package. The sweet, sweet, honey aroma pleasantly lingers during the entire duration of your sheet masking session. I don't know how you can come away from that in a bad mood and or not feeling like a God/Goddess. And the mask itself? Absolutely SATURATED with essence. This is one of the most soaked in serum sheet masks I have ever tried. Imagine if the word "waterboarding" was actually a really pleasant awesome thing, then this is how you'd describe this mask. You are definitely getting your money's worth of product in this baby. There's so much extra essence that you can apply it to the neck, chest, and even the shoulders (shit, if you're really thin probably your legs too). This is just brimming with goodness. Your skin will be plumper, glowy, hydrated, and lost in honey dream come true. I am always sure to have one of these masks on hand for rainy days, both metaphorically and literal. There's no nicer way to spend 20 minutes and thankfully for skin that is in need of extra help, there's no kinder way to spend it either.
Available at amazon with Prime shipping here http://www.amazon.com/Papa-Recipe-Bombee-Honey-Mask/dp/B00XXHGEZM/ref=sr_1_1_s_it?s=beauty&ie=UTF8&qid=1461685525
eBay here http://www.ebay.com/itm/PAPA-RECIPE-Bombee-Honey-Mask-Sheet-10pcs-Moisturizers-/151980182564?hash=item2362b98c24:g:LAgAAOSwzhVWsxVr
Also available at Memebox in single sheets (currently sold out at of time of publication, but check back often though as they are good about restocking) https://us.memebox.com/bombee-honey-mask
And Canadians, not to fret, they're also available at C & C Cosmetics http://www.cnccanada.com/index.php?main_page=product_info&products_id=1856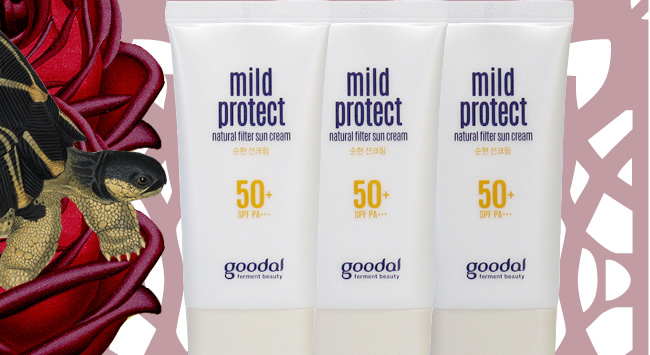 Goodal Mild Protect Natural Filter Sun Cream SPF50+ PA+++
To finish it all up, you need a good sunblock. And if you've fucked up your moisture barrier you need a high performing, but mild one. Goodal Sun Cream is my favourite pick to fit this bill. This is a full spectrum, full physical sunblock, so if you're sensitive to chemicals (I know I sometimes am particularly sensitive to chemical sunblocks around my eye area) this is an excellent choice. It smells like a flower garden, so if you're into florals and hate that typical sunblock scent, once again, we have a winner. My favourite part about this sunblock is that it contains no alcohol. Alcohol itself is not that big of a deal in skincare products, but if you're already dry and irritated, it can become a problem and make you instantly flaky and leave your skin very angry. And of course some people just can't tolerate it under any circumstance, so if you're on the hunt for sun protection sans alcool, your search is over. This sunblock manages to give extremely thorough high SPF protection, without the funky smell, no irritation, and with an essentially undetectable white cast. You can't ask for much more in your sun protection, this is an excellent product and will protect you with all of the dedicated fervor of a bodyguard that's fallen in love with you.
Available directly from the Club Clio USA store (usa shipping only) http://clubcliousa.com/face/sunscreen/goodal-mild-protect-natural-filter-sun-cream-1-1-value-pkg.html
Also at Amazon http://www.amazon.com/Goodal-Protect-Natural-Filter-Cream/dp/B011X85SSG/

Now, get out there you wonderful beauties, and get back on top of your game! (Or start your game already winning with these awesome products that will start you out in cheat mode!)
And, if your skin tends to skew more oily, and want to check out my girl Tiffany's take on this subject, check out her new blog and article about this on  Soul to Seoul! http://www.soultoseoul.me/four-asian-beauty-products-to-help-your-skin-get-back-on-track-oilyacne-prone-edition/












by