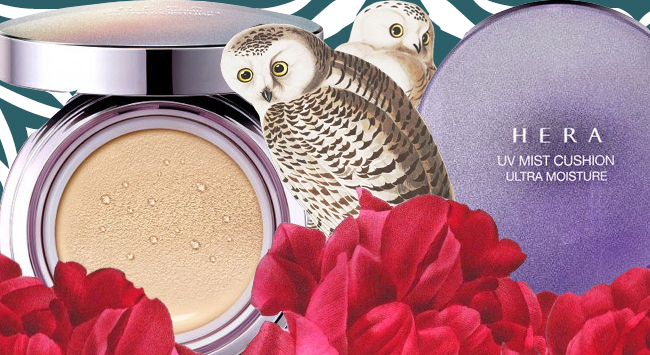 I have a new favourite cushion for people looking for a little more glow and moisture. I still love my Iope cushion for it's moderate glow and light coverage, my Missha cushion for the semi-matte look, and now I have my a newly crowned Queen of the moisture and glow, the Hera UV Mist Cushion Ultra Moisture.
I had previously tried the Hera UV Mist Cushion but found that it just wasn't moist enough for me. It was good, really good, but not a favourite. I still preferred my Iope cushion for the moisturizing role it played. I really love the feel of moisture in my face products, I find they plump up your skin and give it a really youthful appearance. When I saw that there was an Ultra Moisture version I really wanted to give it a try. I'm very partial to my Hera CC cream, which is my favourite CC cream on the market right now, so I knew Hera was capable of making a great cushion product and I hoped this was it.
Since I'm writing about it now I'm sure you can deduce that this was everything I was hoping it would be. The description from the InsiderBeauty website, which is where I got this from, describes things very well:
http://insiderbeauty.com/collections/makeup/products/uv-mist-cushion-ultra-moisture
HERA's innovative 'UV Mist Cushion Ultra Moisture' has all the benefits of its predecessor 'UV Mist Cushion' but only better.  With its ground-breaking ability to glide liquid foundation onto skin like a mist in the convenience of a puff, this unique cushion compact has a huge cult following in South Korea for its ability to give you natural, buildable coverage with a radiant, dewy finish. This formula offers ample hydration with broad spectrum SPF 34 and PA++ sunscreen.
Provides 4.2x more enhanced moisture than its predecessor 'UV Mist Cushion'
Effective for all skin types
Long-lasting moisture and glow
Includes Camellia Oil and Achillea extracts known for its antioxidants and skin protection
Includes a full-sized refill cushion
We carry this product in 3 shades:
Cool Ivory #13 – Suitable for those with pale to light skin tones
Cool Vanilla #21 – Suitable for those with light to medium skin tones
Cool Beige #23 – Suitable for those with medium beige skin tones
It's summer here so I went with the #23, which was perfect. The finish truly is radiant and dewy and my skin just feels so insanely cushy once the BB cream is patted on. It's an instant wake-up looking skin and dull complexions. It also has really nice coverage. To illustrate that, I've swatched it here on the back of my hand with all of it's gross green veins, as you can see the cushion all but covered them and left my skin looking dewy and even.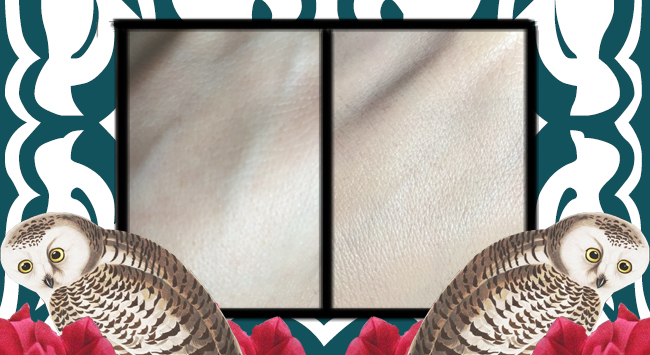 This really proved the "you can fake it till you make it" mantra I've been telling people in the media about Korean cosmetics.If you already have the original Hera cushion, here they both are used next to each other. On the left we have the Hera UV Mist Cushion and on the right the Her UV Mist Cushion Ultra Moisture, as you can see there is a marked difference in finish but the same great coverage.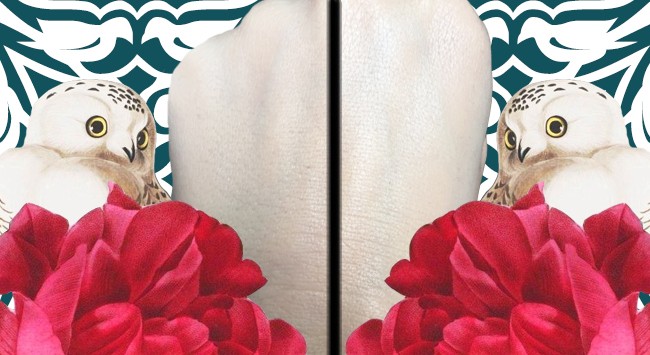 In addition to how lovely the actual product is, it's housed in a beautiful, sturdy, iridescent ,grey pealescent compact. It's very well constructed and heavy, like most luxury brands are. The price point is roughly double a lot of other cushions, however keep in mind you're actually getting TWO compacts at this price, so the actual price is on par with cheaper cushions. So for $45 each box comes with an already filled new compact, and a refill that you pop into the compact once the initial one is depleted and discarded, so it's a sound buy. I truly love this compact, and I think I'm going to especially relish it this winter when my skin is crying from the -45c temperatures. This is a must try cushion if you love luxurious formulations, buildable coverage, and moisture in your BBs!
Five out of five turtles plus one more for being a holy grail!






+


I got my  Hera UV Mist Cushion Ultra Moisture from InsiderBeauty here, which is where I recommend picking it up! They are truly wonderful to shop with.
It's also available on ebay here
and Amazon here with Prime shipping












by