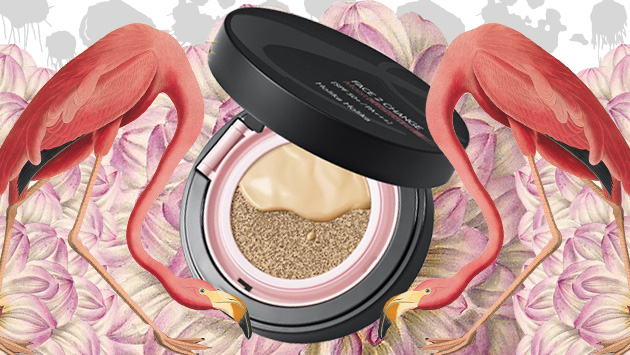 Ahhhh. Breaking into a fresh bb cream. Is there anything more satisfying? I feel like an alcoholic poppin' the top on my first beer of the day, but without all of the self loathing and liver toxicity.
Holika Holika Face2Change Moist BB Cushion is part of a huge trend in Korea right now, cushion bb pacts. The cushion compact concept is pretty straight forward, but none the less magical. (Can you tell I'm a big fan?). What you get is a standard compact, a silicone sponge (like the one in the Etude House Nymph Aura Volumer Baby Glow Balm), and a divider protecting the product. Once opened you remove the protective sticker, then you see this neat little porous "sponge" type pad. I think pad is a better descriptor than sponge, think more along the lines of an ink pad and less like a dish scrubber. Next you simply press the provided silicone applicator into the ink pad and it dispenses the bb cream onto it. Then you lightly stamp it all over your face to apply. I find stamping is a better delivery than dragging with these things.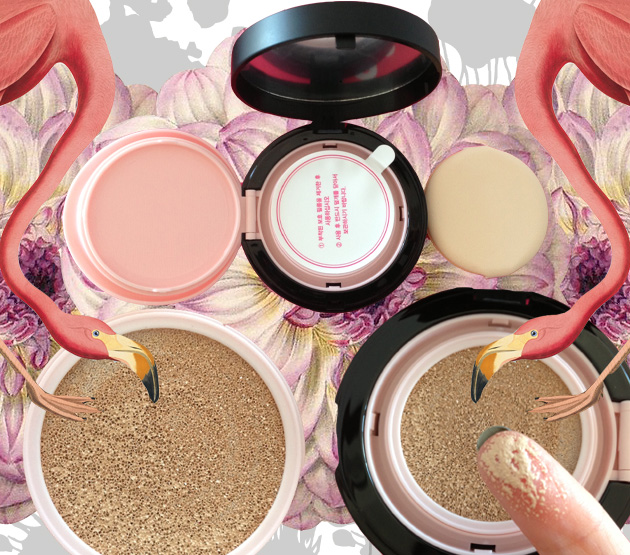 See? Cooooool. I got shade #21 Light Beige, which is the lightest of their two shade offerings. It has a pink undertone which would normally not work for me but as is the case with most bb creams, this oxidized and blended perfectly into my skin colour. The finish is glowy and gorgeous. The coverage is a buildable light to medium. The wear time for me was all day, although as I've mentioned in past reviews, I've never had a problem with makeup melting off my face as some do, so YMMV.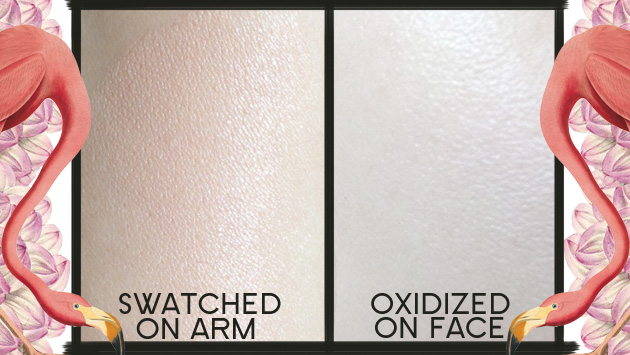 by