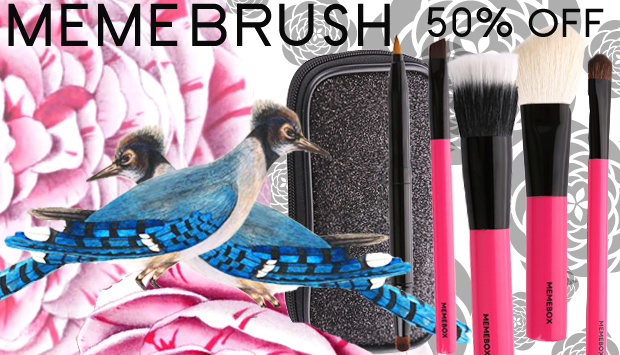 You guys know how much I love a good deal. I can't pass up a bargain and I always try to pass along the news of a good deal if I think it's worthy. Today I received a package from Memebox containing the cutest little brushes and word that for a limited time, specifically until Sunday, August 17th, these brushes will be 50% off and come with free shipping! Yaaaaassss please! You'll get a perfect little travel set for under $20! At $18, these are cheaper than the cheapest travel set at Target, and a hell of a lot cuter 😉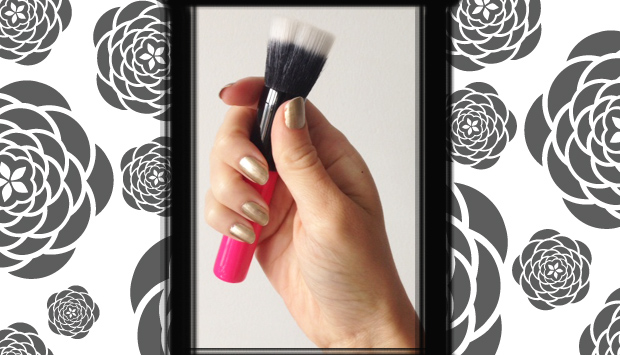 I had a chance to play with these this morning, and I really dig them! They are on par with the quality of the Mac Holiday travel brush sets I've gotten in the past (but a lot more reasonably priced). The hot pink wooden handled brushes have metal ferrules and come in a sleek little black glitter travel pouch. Each set contains six brushes, including a gel liner/point eye shadow brush, duo fibre powder/highlighter/blusher brush, highlighter/eye shadow brush, a blusher/shading/highlighter angle brush, a slanted brow/gel liner brush, and a cool little retractable double ended lip brush with a concealer brush on the other side. My favourites are the lip/concealer brush and the duo fiber ones so far. I was in need of a good little portable set and this one fit the bill perfectly!
Follow this link to get your set for half off and get free shipping until August 17th! 












by