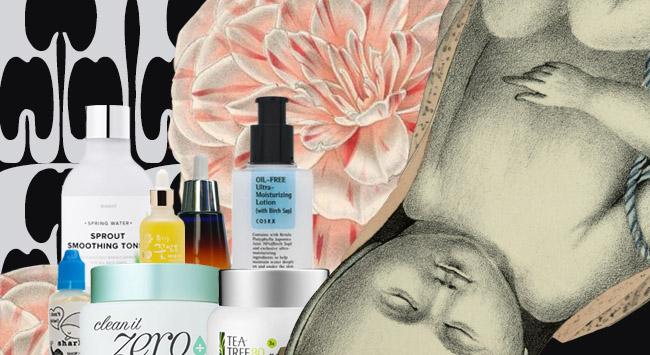 If you follow me on Instagram, you may know that my husband and I welcomed our second (enormous 10.2 pound) child 7 weeks ago.  Throughout my pregnancy I made note of my routine and documented the changes in my skincare regime as time passed.  Now that I've come through to the postpartum side, I've broken down my changing routines for each trimester. Today is the first in a three part series.
Pregnancy is a time to really pause and take stock of the self care and pampering you can do for yourself. You're forced to slow down in most every area of your life, and there can be a real beauty in that. During pregnancy you're hyper aware of everything going on in your body, and there are challenges that come with each trimester. But the most important thing to realize is that this is your time, things are about to get chaotic, so please indulge yourself. You're growing a whole other human in your body, pamper the shit out of it! You deserve this, mama!
First Trimester:
Ugh, this might just be the worst time. You're beyond exhausted, everything makes you sick, and you have no idea why. You are keenly aware of how long the road ahead of you is, and you might feel discouraged and just plain yucky. You still
look
the same, but my god, you do not
feel
the same. The first trimester is when I had to seriously alter my routine because of severe morning sickness. Scents that I usually tolerated or even loved were just too much for me. I gagged at just about everything. I had to seriously scale back and go super boring. However, boring can still be effective, and you can still sneak in some much needed pampering.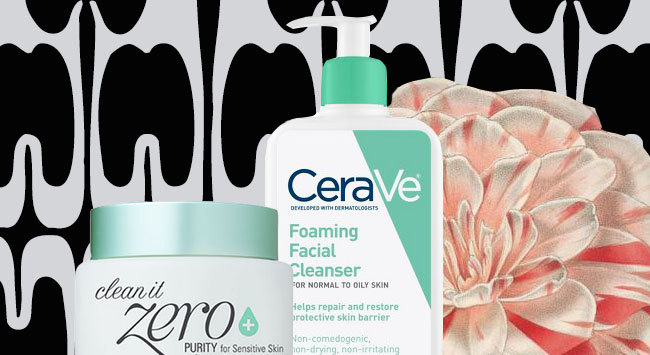 Cleansers:
Foaming:
I had to forgo my usuals and go back to basics with the CerAve Foaming Facial Cleanser. The reason? It's pretty much fragrance free, it has the proper 5.5 pH we all know and love, and it gets the job done efficiently while being exceptionally mild.
Grab your CerAve in a two pack at Amazon
here
 or as an add on item for only $8
here

Also available for a great price at Ulta
here
Oil/Sherbet:
Trying to find a fragrance free or lightly scented oil cleanser was a harder job, I had to just find a scent I was OK with and go from there. I ended up using the old school standard Banila Co Clean It Zero balm, which is good, but no longer a favourite of mine as the market has exploded with great, new, innovative, cleansers since then. But Clean it Zero didn't smell offensive, and it got the job done, which is all you want when you're dying to sleep and not throw up again.
Get it at eBay
here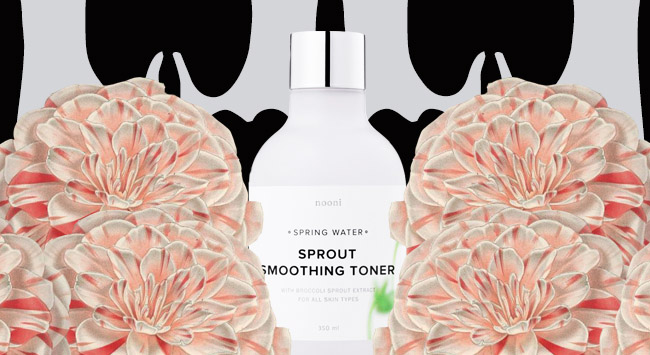 Toner: Same criteria for cleansers, please don't stink and please work nicely. What fit the bill? Nooni Sprout Smoothing Toner. This is a great little basic toner that contains some wonderful natural ingredients and reminds me a bit of the Mizon AHA BHA toner in terms of effectiveness (remember, the AHA BHA toner does not actually exfoliate). While not entirely without fragrance, the Nooni Sprout Smoothing Toner has a very delicate fresh scent that disappears almost immediately upon application. It's a great option for people with sensitive skin and I enjoyed using it.
Available at Memebox
here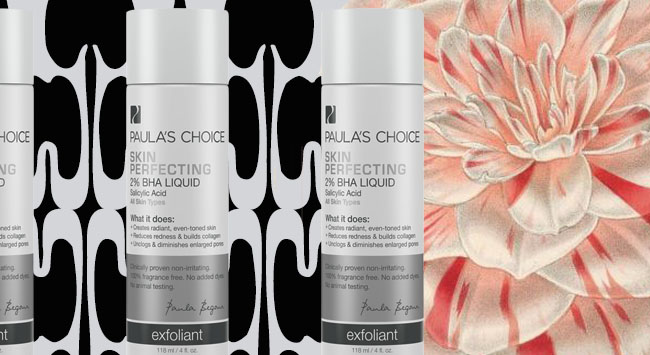 Acid:
Consult your doctor before using acids during pregnancy.  I've heard varying things from various doctors, but personally, my doctor said a BHA 2% and below would be safe, so I went with that. (and my son is just fine, so I guess it really was safe for me). I used
Paula's Choice Skin Perfecting 2% BHA Liquid Exfoliant
all over my face at night to treat the very mild breakouts I was having. I didn't want to stress my skin or moisture barrier too much so I left it at that.  What I love about the Skin Perfecting 2% BHA Liquid Exfoliant, is the addition of green tea extract to soothe and the Methylpropanediol which helps the BHA penetrate while leaving your skin feeling moist. That's an important feature to someone with dry skin sitting around for the allotted 10-20 minutes you have to wait for it to work before proceeding on with the rest of your routine. Without that, I'd dry up like a mummy. There is also a
gel version
that a lot of oilier skin folks love.After the BHA I'd try to get my pamper on by slipping on a sheet mask. My favourite was
 Soo Ae Freeset Donkey Milk Skin Gel Mask Aqua
. Free of harsh fragrance and full of a buffet of excellent skincare ingredients. It both relaxed me, and gave me another 20 minutes of laying in my bed before getting up and having to complete the rest of my routine. Yes, the mask and BHA added another 40 minutes to my routine, but that was 40 minutes of me just laying there collecting my thoughts, daydreaming, and thinking about all the great things to come.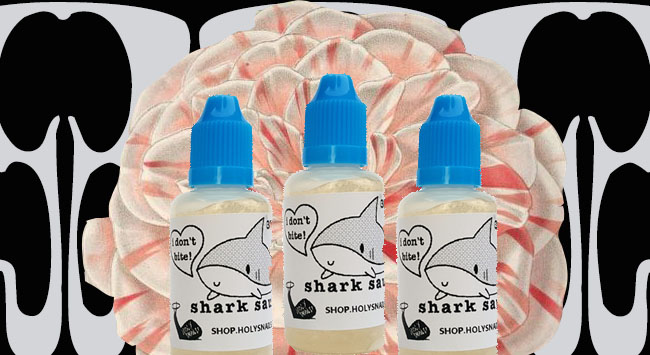 Essence:
My beloved
Shark Sauce
all the way. I usually do multiple essences and serums, but I was just not up for the task for the first three months. Thank the skincare gods for Shark Sauce being such a powerhouse, it really carried my skin on through the tough times and brought me out to the other side still glowing.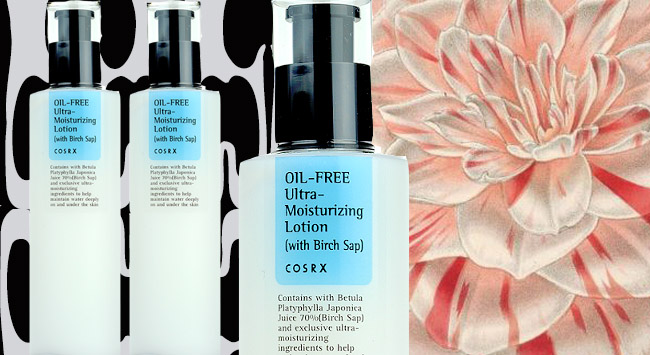 Emulsion:

 Again, hard to find a formula I liked with no scent, so I ended up sticking with what I had been using before, Cosrx OIL-FREE Ultra-Moisturizing Lotion with Birch Sap. While this is fragranced, I was lucky enough that it was a fragrance that didn't turn my stomach. If you've ever smelled Aveda's Sap Moss shampoo, that is the scent almost exactly, only milder. It's a very earthy scent and thankfully I love earthy scents and for some reason it didn't set me off. I have a complete review of this product in the pipeline, but I will say that I absolutely love this product. I'm still using it to this day.
Available at Memebox
here

Canadians get yours at Bisou Beauty Bar
here
Or at Wishtrend
here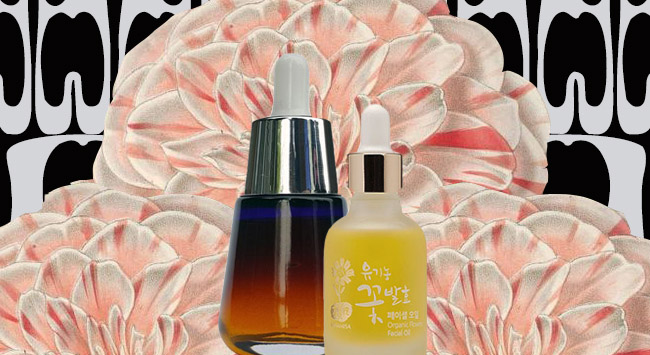 Oil:
I spent my first trimester in the midst of a really frigid winter, so as wonderful as my Cosrx oil-free lotion is, it wasn't cutting it for my dry skin all alone. Keep in mind I was out walking in temperatures like -20 with nasty winds whipping around, so this is not knocking the Cosrx at all, it was just used in extreme conditions. To supplement my lotion I would alternate between adding Holy Snails
Perseids Oil
or
Whamisa Organic Flowers Facial Oil
 (get 15% off your order with my referral code 
http://i.refs.cc/Mxk05ta7
!), two excellent oil blends. Sometimes I would apply it directly on the face and sometimes I'd mix it right in with Cosrx lotion depending on how I was feeling. They both worked great! If your skin isn't dry like mine, or if you're going through a summertime pregnancy, feel free to skip this step, but for me it was a necessity. Both of these oils are almost entirely without a funky smell, unlike a lot of other oils that I regularly use. I was thankful they worked perfectly without any offensive odour.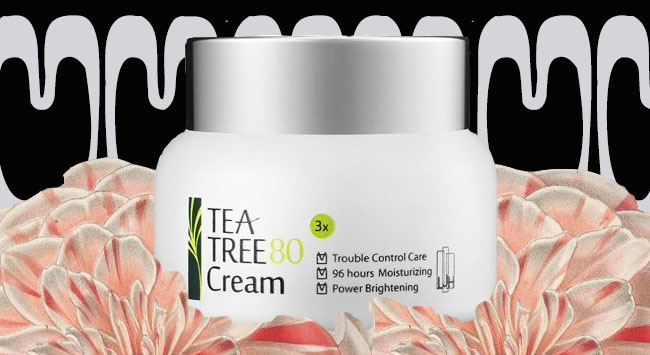 Cream:

LJH Tea Tree 80 Cream
With early pregnancy sometimes comes hormonal acne, with acne comes irritation. Hit back with it's arch enemy, tea tree. LJH Tea Tree 80 Cream is made with 80% tea tree extract, a powerful combatant of irritation, and natural antiseptic. Tea tree oils and extracts have been used since ancient times to treat cuts, abrasions, and other maladies of the skin, it's got a serious track record. I was happy to have a no nonsense cream that would address hydration as well as the trouble my poor hormonal skin was facing. This cream did it all, and I couldn't have been happier with it.
Available at Memebox
here
 (where at the time of publication, is on sale for $35!)
Glow Recipe
here
 (where again, you can get 15% with my code 
http://i.refs.cc/Mxk05ta7
)
And for Canadians at Bisou
here 
So that sums up my first three months! Everyone's experiences vary, but this routine is what worked for me and my particular needs and concerns. Remember, you don't have to be pregnant to enjoy these products, every single one of them are top notch, knocked up or not 😉












by