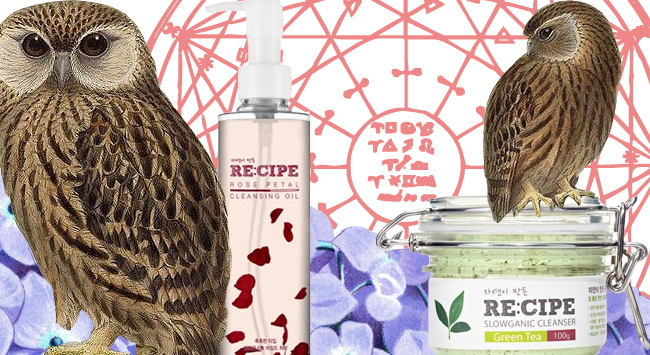 Cleansing. There's a reason that "lather rinse repeat" is shorthand for tedium, boredom, and the humdrum tasks we must do in life. Washing your face is one such task that's usually pretty boring. It's fairly hard to get excited about a cleanser, the last time the masses got excited was around the Miracle Rose Cleansing Stick, which will always be a favourite but I'm a thrill seeker. It's been a while and I'm always on the lookout for something new. Fortunately, I had InsiderBeauty send me some excitement.
First of all, just let me say how much I love InsiderBeauty. Browsing through their curations you'd be hard pressed to find a dud in the bunch. Everything is wonderful! I am continually impressed with what they choose to stock their store with. Every single time I hit up the What's New section I'm like "OMG yes, yes, yes, and yes, get in my cart". I also love that they have free shipping on orders over $35 and $5 shipping on orders less than that. They're really a pleasure to deal with and I highly recommend shopping with them! (and no, I'm not at all paid to say that, I just really enjoy their selection, pricing, and professionalism).
Back to the cleansers. Wooooo boy!
I'm going to start backwards and talk about the most unique of the pair, the Green Tea Slowganic Cleanser. This stuff is so neat! I'm going to try really hard to describe the texture but I don't think I'm going to be able to properly convey to you how weird (in a good way!) it is. It's bouncy like jello, but more firm like icecream. It would be kinda of like of a porous gelatine had a baby with a thickest mousse imaginable, yet it's light and airy. See? It makes no sense!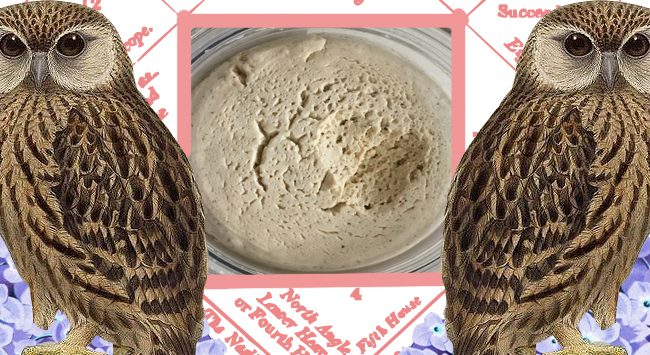 Fanserviced has a great video of it in action from her amazing post about fun cleansers

Insider Beauty describes it on their site as
"Carefully hand-made with 98% natural ingredients, this bouncy, souffle-like texture will slowly melt into a soothing and rich foam, dissolving impurities while retaining skin's critical moisture barrier. Infused with 12 organic ingredients including green tea, this pH-balanced cleanser will leave your skin feeling soft, comfortable, and freshly clean."
I thought it would be way more unwieldily to deal with than it actually is. It's actually quite easy to get the hang of once you use it a couple of times. No, it's not as easy as lazily tossing off a few squirts of liquid cleanser (oh my, that sounds so naughty) but it is a hell of a lot of fun using the provided spatula to dig into the jiggly solid mousse and getting out a small chunk to use. And the foamy mousse it suds up into is very creamy and nice. I can't speak for the lemon version as I haven't tried it yet, but the green tea version does not dry out my already dry face. It's a very gentle, effective, cleansing. It leaves my face soft, clean, and happy! It also has a pH of 5.5 which is perfect!
Now, onto the other treasure, the Rose Petal Cleansing Oil. I mentioned the Sum37 Miracle Rose Cleansing Stick earlier, and actually, this reminds of of Miracle Rose's oil cousin. Both have rose petals, both smell amazing, and both will expertly remove your makeup and sunscreen as a first step cleanser. I'm going to go farther and say that for me, this removes tough makeup even better than the Miracle Rose. The Recipe Rose Petal Cleansing Oil is so far, and by far, the only first step cleanser that has been able to remove ALL traces of my Duo brand eyelash glue. Duo glue is the devil, that shit is so difficult to remove from my very delicate eyelids and this cleaner just melts that stuff off like it's nothing. As someone with both sensitive and delicate eyes, this is a godsend. I am cursed with straight, short eyelashes on my top lids, I wear false eyelashes almost every single day, the glue is irritating and it's removal has always been a problem for me. I've used some excellent cleansers that removed all traces of my point makeup, and even then I'd still have a bit of residue left. This is the first oil cleanser I've tried that gets rid of everything and gets rid of it with a very gentle ease! Here it is up against TonyMoly Backstage Gel Liner (and some bb cream) which is the difficult standard to which I test all oil cleansers: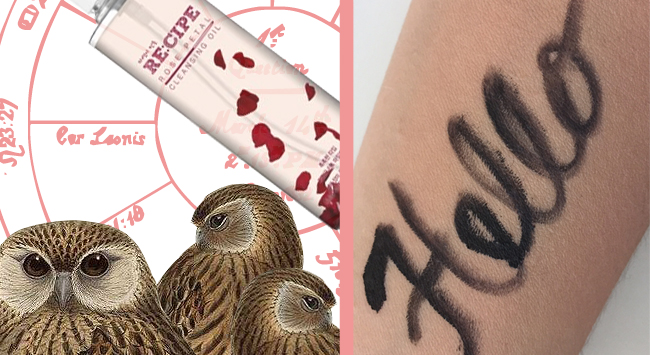 Hello Adele, now goodbye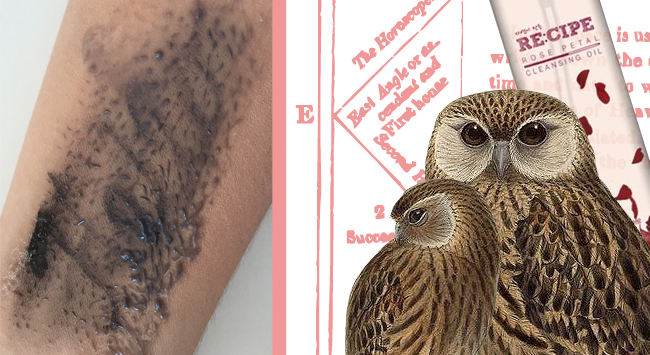 Gone!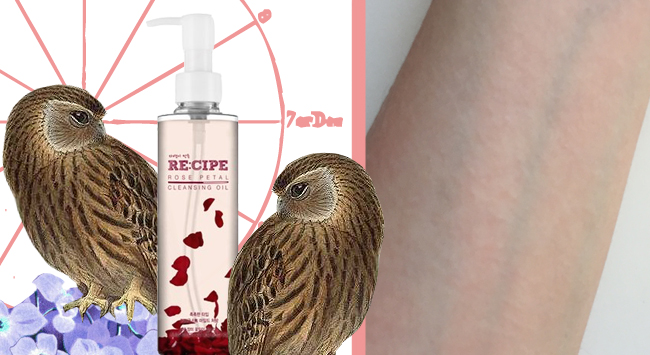 See? Like a knife through hot butter, it just cuts all through the shit. Easy peasy. And the smell, man, I loooove the smell. If you don't like rose you probably won't like this cleanser because the scent is strong. For me that's a plus, I love it. I am a sucker for rose scents so this is like HG status for me as far as oil cleansers go. By far, this is my top pick for oil cleansers personally. It's one of those products that hits all the markers for me. So if you like rose, and want to make sure you've gotten rid of even your craziest makeup, this is for you.
Both of these cleansers used as a team has been so A+ for me. I have a feeling I'll be sticking with these for along while. In fact, I've already gotten myself backups!
Five out of five turtles PLUS another one for being so gentle, effective, and putting the fun back into my cleansing routine!





+

These are available at Insider Beauty, which I highly recommend you shopping with, especially since Insider Beauty is having a 20/20 sale right now! 20% off the entire site and an additional 20% off all missha and re:cipe products. Code is: Thanksgiving
Prices are:
Missha First Treatment Essence: $31.20 (enter a time warp and read one of my earliest reviews about Missha FTE
here
!)
It's also available at Memebox here  for the slowganic cleanser and here for the rose cleansing oil!












by