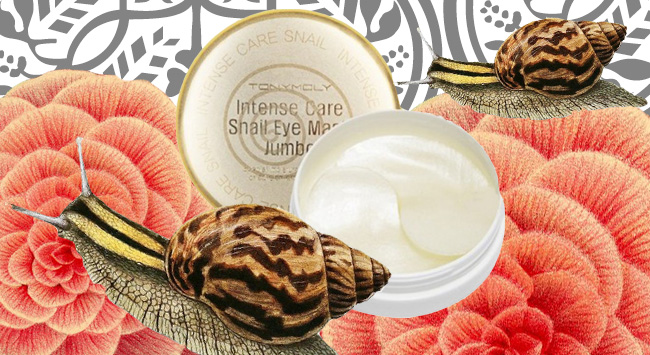 I've talked before about my love of snail secretion as a skincare ingredient. It's almost old-hat at this point, but it will always be a favourite of mine. Most of my snail skincare has slowly been replaced by ferments lately but the one area I still indulge is the eyes. Snail secretion is so soothing and moisturizing without being greasy, it lends itself wonderfully to delicate eye skin. My favourite delivery method is the Tony Moly Intense Care Snail Eye Mask Jumbo. If, for whatever reason, you don't like the idea of applying snail secretion to your face, you may prefer to shop collagen eye masks as an alternative for making your eyes more refreshed.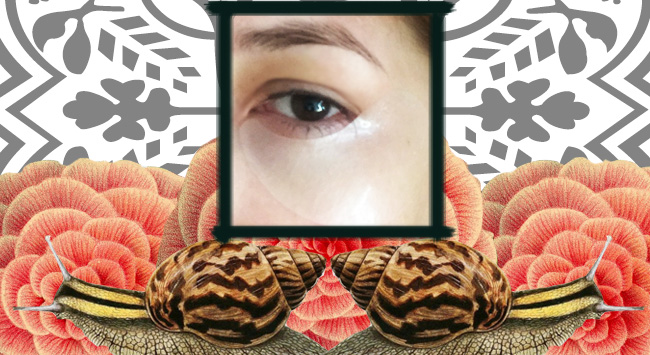 These little comma shaped gel eye patches are perfectly contoured for your eyes. They come in a pack of 30 (15 uses) which I like better than the single use eye masks. I love the gel that these are made out of, the way it mollifies is unparalleled in the eye mask world IMO. Also packed with Hyaluronic Acid, Niacinamide, Aloe Leaf Juice, Rose Extract, Diamond Powder, and even Colloidal Gold, the ultra soothing patches cool and nourish. When I'm having a particularly rough morning, I love slipping these on my eyes, one set under my eyes, and one set on my lids, for the ultimate in remedying puffy tired eyes. I really love how they're oversized and cover such a big area! I don't like to be wasteful so after I'm through using them on my eyes (time permitting) I flip them over to the other side and put them on my smile lines. Their shape fits the contours of that area perfectly. I've also been known to put them on my lips. They're definitely a lot more multi-purpose than they're marketed as.
I even found this video showing how you can apply these as you're doing your morning makeup for both therapeutic use and to catch eyeshadow fall out! (skip to about 4:05 in for that part)


I love these things and they're a staple in my routine!
Five out of five soothed, un-puffy turtles






Available on amazon here
http://www.amazon.com/Tonymoly-Intense-Snail-Jumbo-Cosmetic/dp/B00DU5NUHC

and on ebay here
http://www.ebay.com/itm/Tonymoly-Intense-Care-Snail-Eye-Mask-Jumbo-Under-Eye-Patches-15pairs-/171560414290?pt=US_Skin_Care&hash=item27f1cc2c52
It used to be available on all the major sites but I'm not seeing it anymore. I hope it's not discontinued! Maybe we should stock up while we can!












by