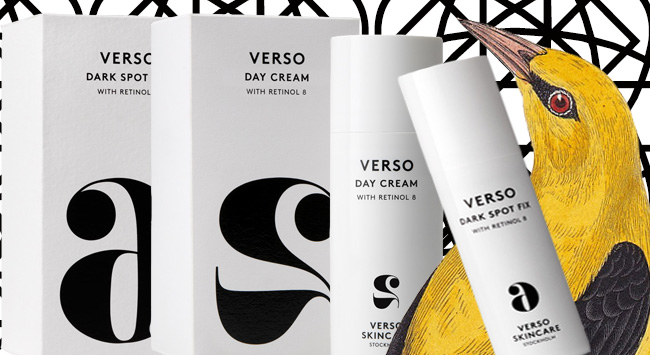 A while back, VERSO skincare reached out to me asking if I'd like to try their Radiance Restored Day Cream and Dark Spot Fix With Retinol 8, the Radiance Restored Duo. I was all over that like the glow on a K-drama's romantic lead. I had been eyeing VERSO since they first started carrying them at Sephora. The minimalistic packaging and Retinol 8? Like moth to a flame, baby.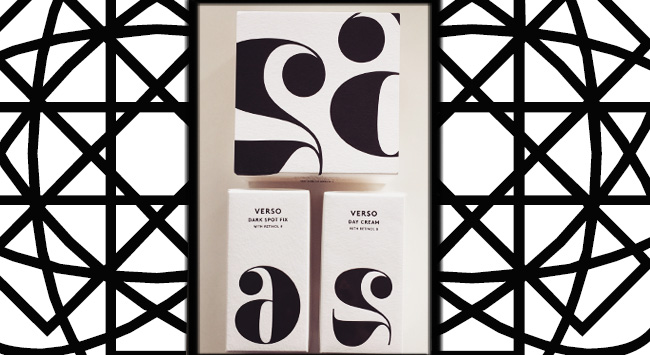 I decided to test this out on my husband Rich since his skin was going to be the real test for a product like this. His skin type is oily and acne prone (which I've written about some here). The skin concerns he wanted to target were dilated pores, and minor discolouration. This had always been a concern of his because as great as his skin has become over the last year, those were the stubborn areas. Were. Past tense. More about that in a minute.
First let's look at VERSO's explanation of what exactly Retinol 8 is.
"Retinol 8 complex is a unique Vitamin A derivative, in combination with a polyphenol extract and vitamin B3. This new Vitamin A derivative has all the typical retinoid effects without causing discomfort, and the polyphenol extract will enhance the effect. Combined, they form this unique patent pending formula.
Retinol 8 helps to activate the skin to stimulate its natural production of collagen, reversing the signs of aging, minimize the appearance of pores and discoloration, increasing the skin's overall condition.
It is clinically proven to smooth the appearance of wrinkles, strengthen the skin barrier, reduce pigmentation and supply the skin with more energy and oxygen, resulting in finer, more radiant looking skin. Each Verso Skincare product has a unique concentration of Retinol 8 combined with specific ingredients to target different needs"
For further more in depth information you can read all about the science and clinic trials on their website here http://www.versoskincare.com/science/
The products we tested were the VERSO Day Cream and VERSO Dark Spot Fix. Rich integrated these into his current routine and used these every day during the daytime for a period of five weeks. While his skin had improved greatly with his current routine, he was still in need of some refinement to get him to the smooth state that he usually relied on photoshop to provide in his modelling career. Plus, after the age of 25, who couldn't use some refinement am I right?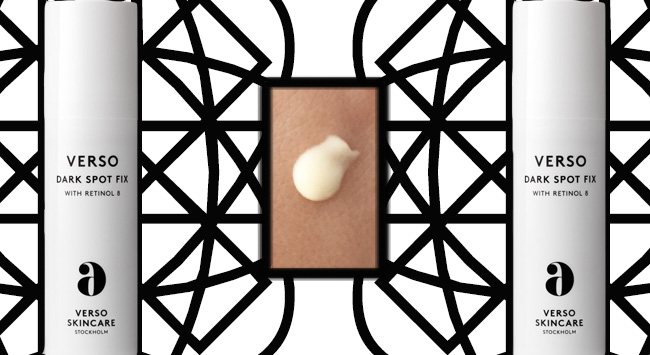 Let's talk about the texture and smell. The Verso Day Cream is a slightly yellowy cream that goes on smooth and matte, so those who aren't keen on sheen should appreciate this. It's not heavy or suffocating at all, so I think it would be a great option for oily and combination skin. The scent is very nice, minimal, and clean, just like the packaging.  The Dark Spot Fix is near identical in texture and completely identical in smell and colour. I was expecting this to be a watery type product for some reason, but I actually think it feels more substantial this way and whatever the hell it's doing, it really gets the job done.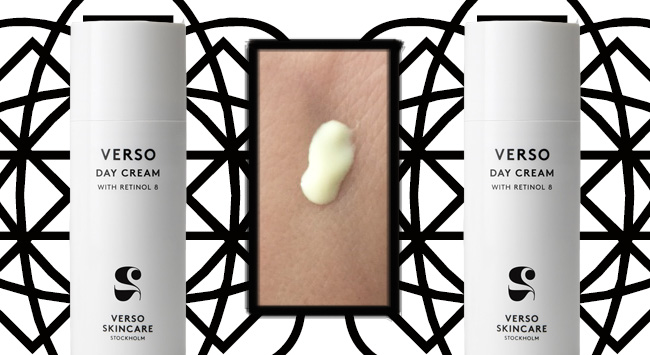 After five weeks his skin has shown a marked improvement. His pores are less noticeable overall and his skin tone is absolutely more radiant and glowy! No doubt about it. True story: My mother called me last week and asked if Rich had been photoshopping his pictures because his skin looked "almost too good, like, fake" haha!  So there you have it, even a finicky mother-in-law approves and endorses the results of this product!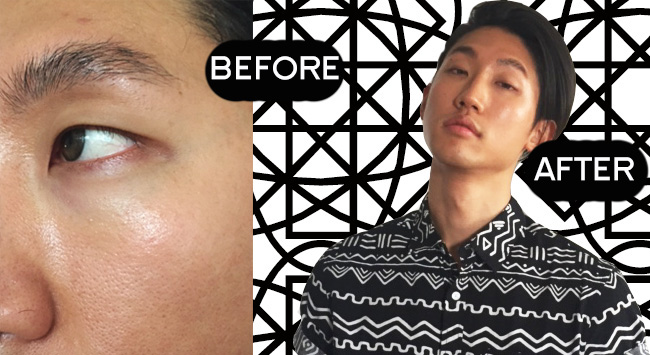 I'm truly impressed with these products, so much so that I'm downright angry, because this does have a high price point. The day cream retails for $100 and the dark spot fix is $150. I can't say for sure how these perform solo, but as a duo they really did do what was promised. Another huge, huge plus? It did all of this with zero irritation. No burning, no stinging, no redness. It felt just like regular old cream and spot treatments but performed better than the burning mess retinol products we've tried in the past. Awesome!
If you can afford these I think they're a really terrific find!
Five out of five turtles for amping up the handsome in Mr. Beauty Wolf and giving him a killer smooth soft glow.






Available at Sephora here
http://www.sephora.com/verso-skincare?products=all
Dark Spot Fix
http://www.sephora.com/dark-spot-fix-P386770?skuId=1628593
Day Cream
http://www.sephora.com/day-cream-P382014?skuId=1561117












by