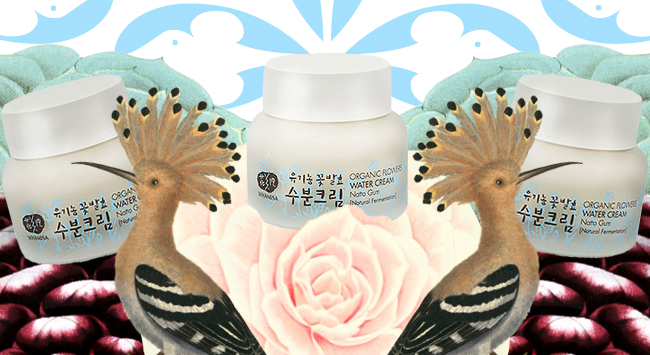 This is a continuation of my review of the absolutely stellar products I was recently sent by Glow Recipe, an online store showcasing small Korean brands with a focus on natural ingredients. Like I said in my previous review of this cream's sister product, I haven't been this excited for a brand since Benton. Keep reading to see why!
I'm very picky about face creams. I've got a mindset that someone dating a model might have, "I've got something hotter at home, what in the hell could you possibly do for me?". Between my Benton Steam Cream and my Sulwhasoo Ginseng Cream, it would take a lot to get me to stray. Fortunately for Whamisa, they've got a lot to offer.
Let's go to the Glow Recipe website for a description:
"The Gist:
An organic hydrating yet lightweight cream with Natto Gum extract (fermented soy beans) that leaves skin soft and moisturized. For all skin types.
How it works: 
Formulated with 95% organic ingredients, which are naturally fermented to preserve maximum efficacy. This unique cream is water-free – instead it relies on a blend of moisturizing and antioxidants, including Natto Gum, Organic Rice Extract, Organic Aloe Vera Extract and Organic Olive Oil to help rehydrate and calm dry, depleted skin. BDIH Standard Certified.
Free of:
Parabens, Mineral Oils, Synthetic dyes & fragrances

Our Insight:
Warm a pea size amount between fingertips before applying to skin in a gentle patting motion for best results. During dry winter months, we love to add a drop of our favorite facial oil to this cream for boosted hydration."

I think the first part really touches on why I love this cream so much, it is such a powerhouse for something so lightweight. Both me and my extremely oily skinned husband can comfortably use this cream, and it performs like such a dream! The ingredients gave me some insight on just why:

Whamisa Organic Flowers Natto Gum Water Cream (50ml, $35)
*Oryza sativa (Rice) Extract, *Aloe barbadensis leaf extract, *Lactobacillus/ Rice Ferment Filtrate, *Lactobacillus/Aloe Barbadensis Ferment Filtrate, *Camelia Japonica Seed Oil, *Olea Europea (Olive) Fruit Oil, *Persea Gratissima (Avocado) Oil, ***Cetearyl Olivate, ***Sorbitan Olivate, **Natto Gum, *Aloe Barbadensis Leaf Juice, *Butyrospermum Parkii (Shea) Butter, *Camelia Sinensis Leaf Extract, *Lactobacillus/Chrysanthemum Sinense Flower Ferment Filtrate, *Lactobacillus/Nelumbium Speciosum Flower Ferment Filtrate, *Lactobacillus/Taraxacum Officinale (Dandelion) Rhizome/Root Ferment Filtrate, ***Scuterllaria Baicalensis Root Extract, ***Paeonia Suffruticosa Root Extract, ***Glycyrrhiza Glabra (Licorice) Root Extract, Xanthan gum, Aniba Rosaeodora (Rosewood) Wood oil, Geranium Maculatum Oil, Citrus Aurantium Bergamia (Bergamot) Fruit Oil, Fragrance (natural)
* Certified Organically Grown, ** Natural Origin, ***Natural Preservative
The first ingredient is Oryza sativa (Rice) Extract. According to some research I've found online:
"The extract stimulates the synthesis of filaggrin, a protein involved in the structural integrity of the stratum corneum, therefore reinforcing the barrier function of skin, promoting collagen synthesis and increasing skin suppleness and firmness.
The material is said to increase synthesis of collagen I and collagen III, the major components of the extracellular matrix that support the epidermis. This increase of collagen and synthesis of filaggrin are said to contribute to better skin moisturization"
Whatever the case, oryza sativa extract is also the main ingredient in one of my other favourite products, Hanyul Essential Rice Softner, so to me it's already proved itself and made me a big fan. You'll also notice from a glance at the ingredients that there's a distinct lack of fillers and absolutely no water. Instead they've used aloe leaf extract and rice ferment filtrate, another two main ingredients in two more of my favourite products, Missha First Treatment Essence for the rice ferment, and Benton Snail Bee High Content Essence for the aloe leaf juice. Another notable ingredient, natto gum is another great skin care ingredient with some wonderful benefits. Some research has said 
"natto gum moisturizes skin by capturing and retaining moisture, by enhancing and extending critical hyaluronic acid functionalities, by increasing the levels of natural moisturizing factors (NMFs), by contributing to maintaining and improving the structural integrity of the skin, by enhancing skin moisture, elasticity and reducing transepidermal water loss (TEWL) and by moderating undesirable immune responses in the skin."
This cream comes in a nice substantial glass container that's not exactly travel friendly since it's breakable, but will certainly look pretty on your counter. It weighs in at 1.7 oz/50ml of product and very thoughtfully is packaged with a plastic spatula so you won't contaminate your cream by having to dig it out with your fingers. If you are wanting to use this on the go, it could easily be scooped out into a screw top travel container.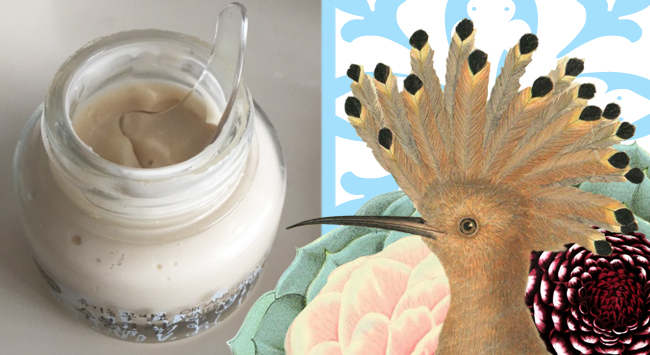 The smell is kind of hard to describe. It's not unpleasant, but it certainly has that natural ferment smell that's the hallmark of a lot of fermented products out there. Anyone who's used Hanyul essential Rice softner or emulsion will now what smell I'm talking about. It's not bad, just, very earthy. The texture is what's the real star here. It's so smooth and rich, yet leaves your face absolutely velvety, not greasy. Really, the words "like velvet" has crossed my mind every single time I use this cream. It's so luxurious feeling and I'm completely addicted to it.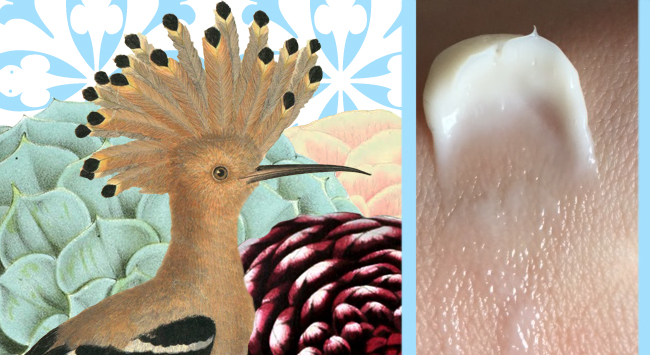 My skin is on the dryer side so I do sometimes end up adding a few drops of oil to this at night, but my oily skinned acne prone husband uses it as is, and he really enjoys it. In fact I've got another jar on it's way to my house since he keeps stealing it! I think this cream can safely be recommended to just about every skin type. Normally when I'm testing a cream I only use it night, I love this stuff so much that I've taken to using it during the night and day, so it's earned a spot on my permanent skincare lineup! That's really saying something for a beauty blogger!
Five out of five turtles, plus one for impressing the ever loving hell out of me and getting Mr Beauty Wolf on board!






+

At a very reasonable $35, you really can't go wrong with this cream and I highly encourage you to check it out! More good news, Glow Recipe has offered to give you 15% off your order if you order through my link! Get in on this great stuff with this great deal 🙂
http://i.refs.cc/Mxk05ta7












by